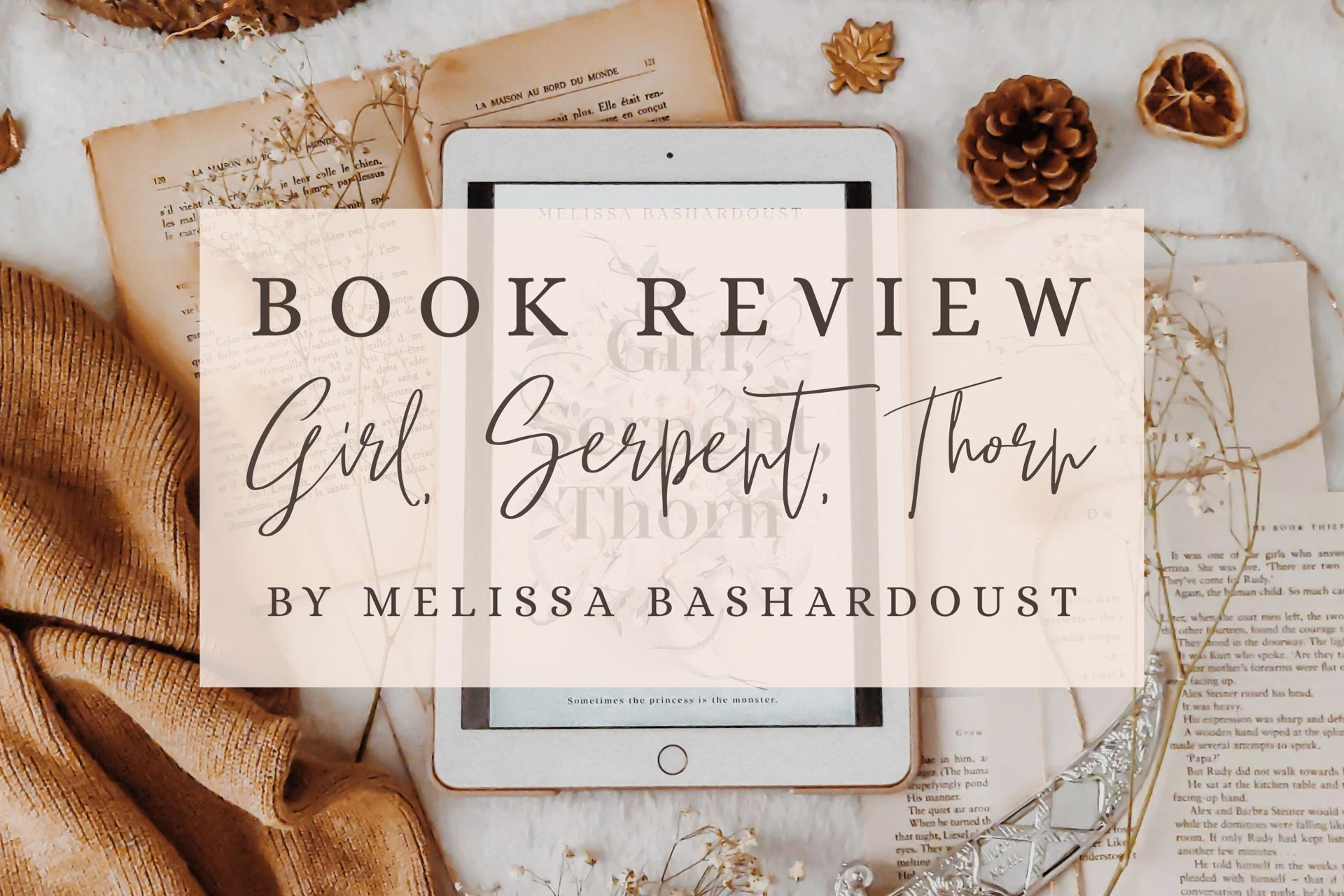 Author
: Melissa Bashardoust
Publisher
: Hodder & Stoughton
Genre
: YA Fantasy
Release date
: July 7th, 2020
Pages
: 336
Goodreads page
:
here
TW
: blood, body horror, bullying, captivity, death (including parental), homophobia, torture (off-page), violence
My rating
: 3.75/5 ⭐
---
Synopsis
A captivating and utterly original fairy tale about a girl cursed to be poisonous to the touch, and who discovers what power might lie in such a curse...

There was and there was not, as all stories begin, a princess cursed to be poisonous to the touch. But for Soraya, who has lived her life hidden away, apart from her family, safe only in her gardens, it's not just a story.

As the day of her twin brother's wedding approaches, Soraya must decide if she's willing to step outside of the shadows for the first time. Below in the dungeon is a demon who holds knowledge that she craves, the answer to her freedom. And above is a young man who isn't afraid of her, whose eyes linger not with fear, but with an understanding of who she is beneath the poison.

Soraya thought she knew her place in the world, but when her choices lead to consequences she never imagined, she begins to question who she is and who she is becoming...human or demon. Princess or monster.
---
My thoughts

While the premise of a cursed princess poisonous to the touch sounded absolutely amazing, I ended up having mixed feelings towards this book.

So, first of all, the plot was fast paced. The first half of the book was interesting and intriguing, and I couldn't stop reading it. While it wasn't perfect for me as I had trouble to connect with one of the relationships, the plot was really good, and I couldn't wait to read what would happen next. Unfortunately, towards the middle of the book, the plot went in a direction I wasn't expecting AT ALL, and I started losing interest in the story or the characters.

The worldbuilding was good, and I liked the Persian empire setting. I just love learning new words about different cultures, and at the beginning of the book, I had to look up a few words such as 'shah', meaning the king, or 'spahbed' for army chief or military commander and it was just fascinating. The writing was also good, it was flowing smoothly and made the story enjoyable to read.


"It isn't the poison that makes you deadly."
The characters were the best part of this book for me. I absolutely connected to the main character, Soraya, from chapter 1. From the beginning of the story, I really enjoyed her character and I felt very emotional by her loneliness and sadness caused by her family. She was cursed by a div, monsters created by the great evil of this world, the Destroyer, before she was even born because of her mother's actions, and was set aside by her family because of that curse. It was heartbreaking to read, and from the start I just wanted the best for her. Her family was really not lovable and honestly, I was rooting for Soraya since the beginning. I really enjoyed her character development in this book, going from a lonely teenager trying her best for her family without ever complaining, to a more independent woman with self-confidence.

I also enjoyed Parvaneh's character, a div, captured by Soraya's family, but I had also some problems with other characters, such as Azan. I can't really say more without spoilers so I will stop here for the characters, but I will say that I really enjoyed some of the relationships in this book. Also this book has bisexual representation, so this is a big plus!

The plot got better towards the end and I just loved the ending! It was very satisfying and ended the story perfectly.

Overall, despite some flaws, this book was enjoyable to read and I would totally recommend it!



Thank you to the publisher and Netgalley for providing me an e-ARC of this book.