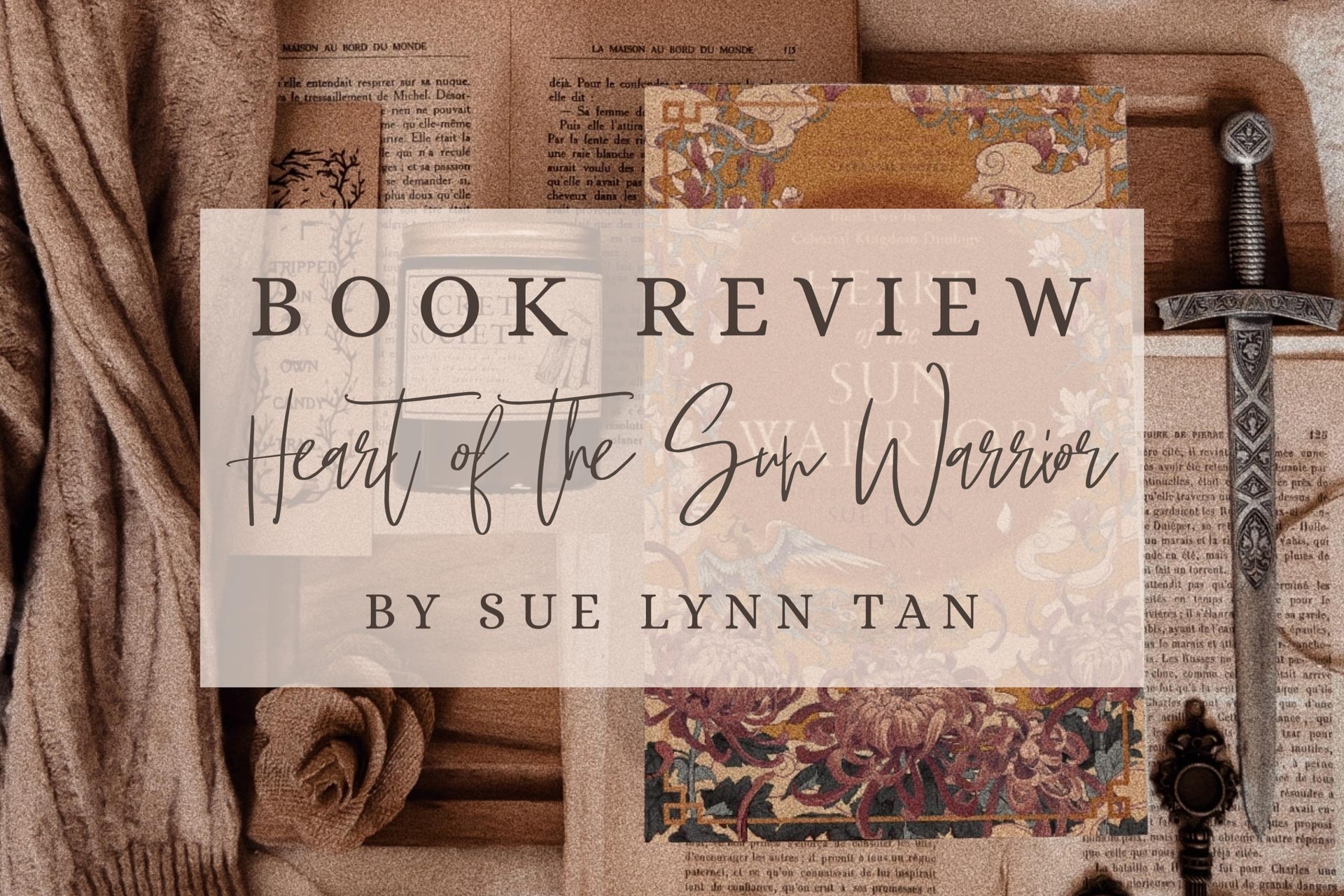 Author
: Sue Lynn Tan
Publisher
: Harper Voyager
Genre
: Adult Fantasy
Release date
: November 10th, 2022
Pages
: 448
Goodreads page
:
here
TW
: murder
My rating
: 4/5 ⭐
---
Synopsis
The stunning sequel to Daughter of the Moon Goddess delves deeper into beloved Chinese mythology, concluding the epic story of Xingyin—the daughter of Chang'e, and the mortal archer, Houyi—as she battles a grave new threat to the realm, in this powerful tale of love, sacrifice, and hope.

After winning her mother's freedom from the Celestial Emperor, Xingyin thrives in the enchanting tranquility of her home. But her fragile peace is threatened by the discovery of a strange magic on the moon, and the unsettling changes in the Celestial Kingdom as the emperor tightens his grip on power.

While Xingyin is determined to keep clear of the rising danger, the discovery of a shocking truth spurs her into a perilous confrontation. Forced to flee her home once more, Xingyin and her companions venture to unexplored lands of the Immortal Realm, encountering legendary creatures and shrewd monarchs, beloved friends and bitter adversaries. With alliances shifting quicker than the tides, Xingyin has to overcome past grudges and enmities to forge a new path forward, seeking aid where she never imagined she would.

As an unspeakable terror sweeps across the realm, Xingyin must uncover the truth of her heart and claw her way through devastation – to rise against this evil before it destroys everything she holds dear, and the worlds she has grown to love… even if doing so demands the greatest price of all.

The epic conclusion to her sweeping Celestial Kingdom series, Sue Lynn Tan's tale of Xingyin, the daughter of the moon goddess, delves deeper into beloved Chinese myths, weaving them into a wholly new and magical story.
---
My thoughts
This book was everything that I needed when I picked it up, and was a perfect continuation of Daughter of the Moon Goddess.
"Sometimes, by treating others with mistrust, you invite it upon yourself. By refusing to see the good in them, you might lose something precious that you never allowed yourself to find."
I had read the first book so quickly (like.. in a day, which isn't a thing that I usually do at all) because it was so enchanting and intriguing that I couldn't put it down. Well.. I did the exact same thing with Heart of the Sun Warrior. I literally listened to half of the book in a day. This book gave me the same feeling I got when I read Daughter of the Moon Goddess, this comforting feeling with a highly addictive fast-paced plot, a beautiful and lyrical writing and great characters that were easy to get attached to. It was just so enchanting.

This book was published as adult fantasy but do not expect like a typical adult/epic fantasy story with a complex and well developed world-building and lots of characters development. This book was more of a crossover between YA and adult and could appeal to both types of readers.


"This pain you feel... you might believe that you will never recover. And while it might always hurt, the pain will fade a little more each time—until one day, there will be no more tears. Just the memories and the hope, that you might find some joy in them again."
When I started this duology, I knew what to expect. Even though I would have liked to have a bit more explanations about the magic system, the enchanting story with the addictive fast-paced plot completely worked for me. I also absolutely loved the Chinese mythology retelling aspect and the ending of this duology was really satisfying.


"For we were complex creatures of shades of gray, capable of wonderful and terrible things … of change, because our natures were not fixed like the stars in the sky but flowing as the river toward an unknown horizon."
Overall if you enjoyed Daughter of the Moon Goddess, you'll love this sequel, without a doubt.



Thank you to the publisher Harper Voyager for sending me an e-ARC of this book.