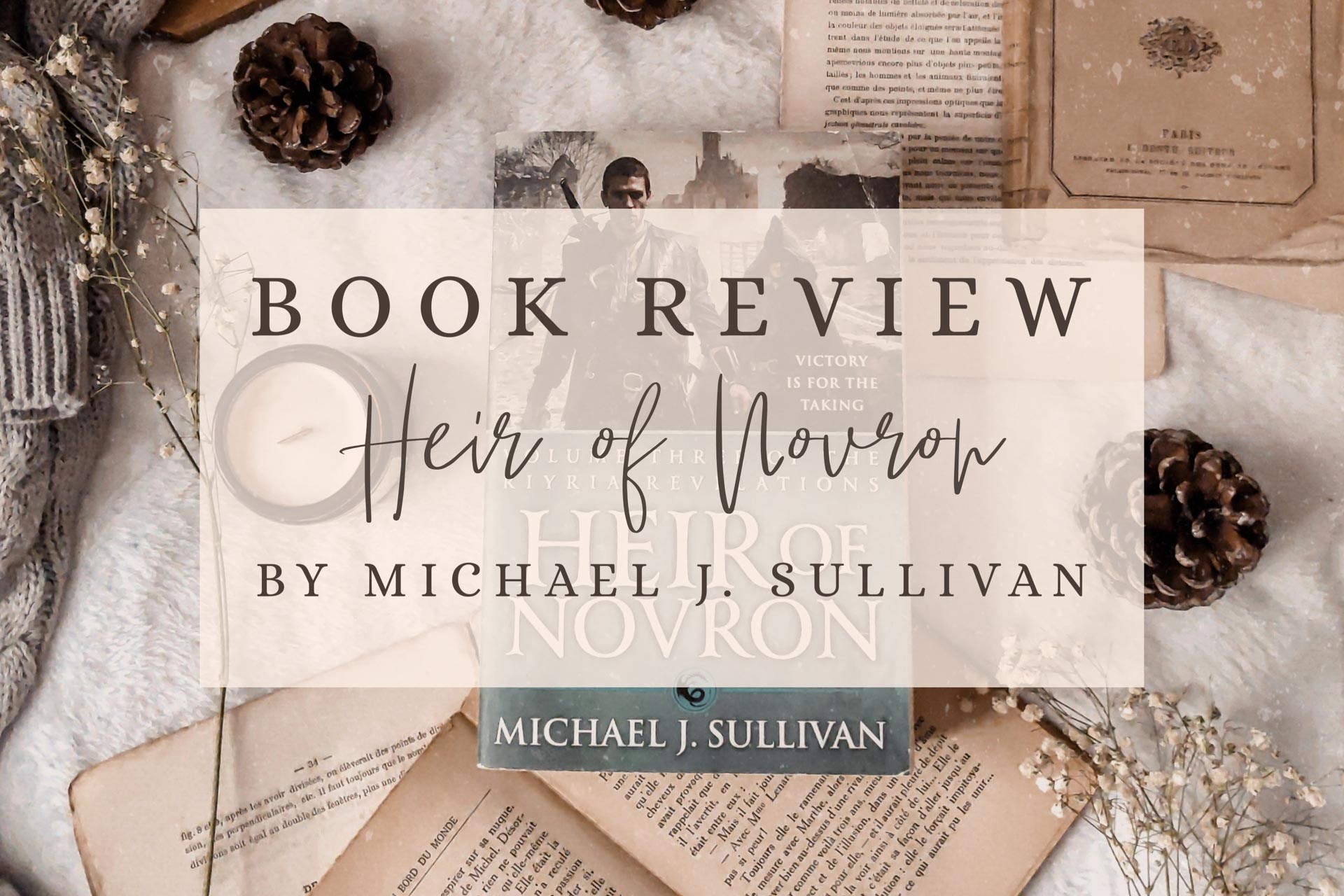 Author
: Michael J. Sullivan
Publisher
: Orbit
Genre
: YA Fantasy
Release date
: January 31st, 2012
Pages
: 932
Goodreads page
:
here
TW
: -
My rating
: 5/5 ⭐
---
Synopsis
A FORCED WEDDING. A DOUBLE EXECUTION. TWO THIEVES HAVE OTHER PLANS.
The New Empire intends to celebrate its victory over the Nationalists with a day that will never be forgotten. On the high holiday of Wintertide, they plan to execute two traitors (Degan Gaunt and the Witch of Melengar) as well as force the Empress into a marriage of their own design. But they didn't account for Royce and Hadrian finally locating the Heir of Novron—or the pair's desire to wreak havoc on the New Empire's carefully crafted scheme.
---
My thoughts

This book is a fucking 6 STARS ! It blew my mind, honestly this book was SO GOOD. So much better than the first two books (which were already good so I let you imagine what kind of masterpiece is the final book). As the previous books in the Riyria Revelations trilogy, Heir of Novron is composed of 2 stories, Wintertide and Percepliquis. I had a lot of expectations for this book, and Michael J. Sullivan delivered.

When I finished Wintertide, I thought it was impossible to do better. The story was fast-paced, fascinating and so much was going on. I was afraid the final book, Percepliquis, will disappoint me after such a great story. But the book was like "HAHAHAHA.... you just wait."

Percepliquis blew my mind. Just like for the first story, I could not put it down, despite the fact that this book is 932 pages long. 932 PAGES LONG.


"When you expect nothing from the world- not the light of the sun, the wet of water, nor the air to breathe- everything is a wonder and every moment a gift."
I laughed, I was shocked, I was sad, I cried for some of the characters, I was anxious, I was happy, this book made me feel all the emotions and my god.. I love those characters so much. SO MUCH. This book has also the most beautiful quotes (thanks Myron).


"Happiness comes from moving toward something.
When you run away, ofttimes you bring your misery with you."
Hadrian and Royce will always be my favorite duo. I can't praise enough this book honestly, it became one of my favorite books of all time. I'm still blown away by this masterpiece, it answered all my questions, and I would die for these characters. Michael J. Sullivan became one of my favorite authors with this series and everyone, just read it please. You will not regret it!