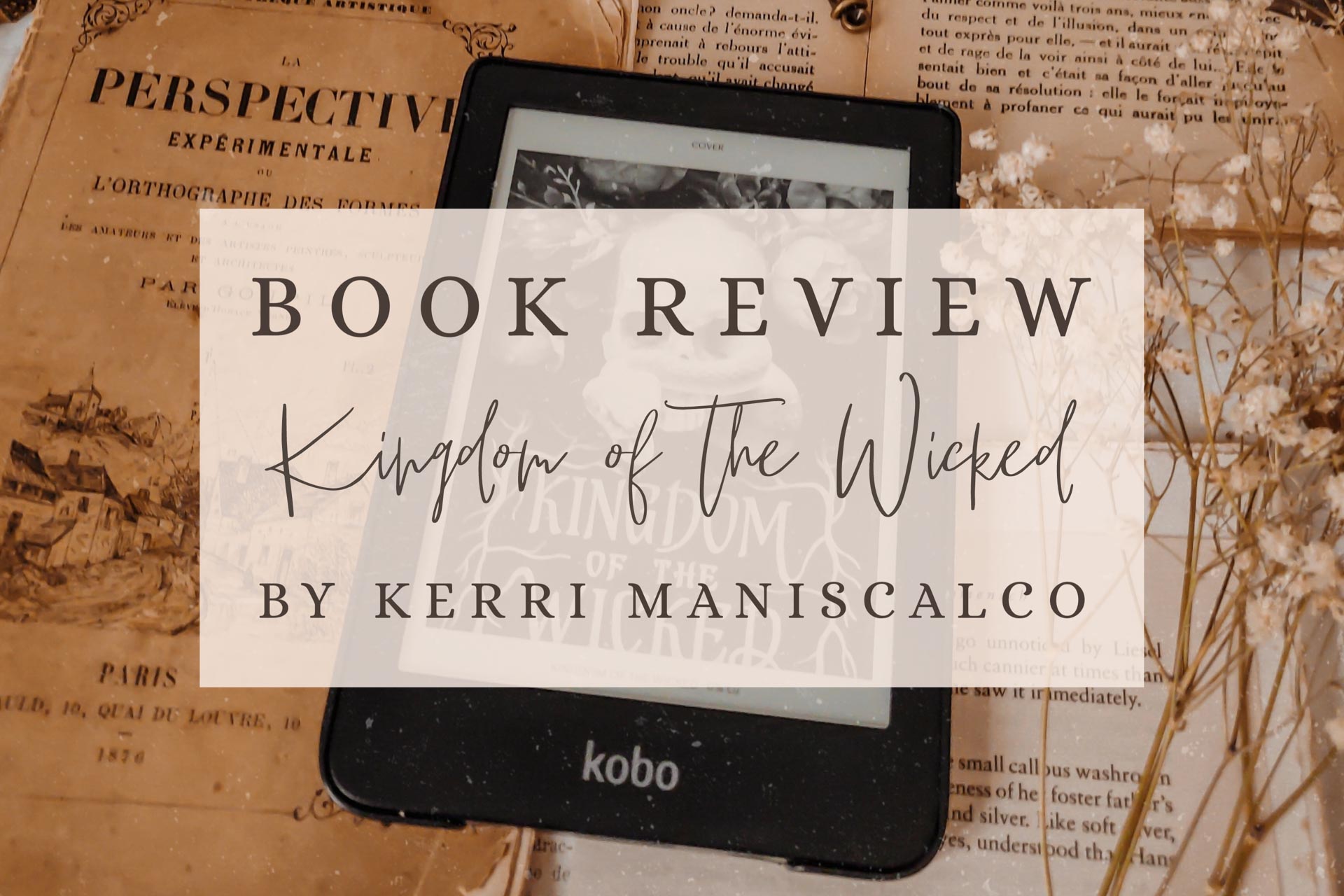 Author
: Kerri Maniscalco
Publisher
: Hodder & Stoughton
Genre
: YA Fantasy
Release date
: October 27th, 2020
Pages
: 448
Goodreads page
:
here
TW
: death of sibling, grief
My rating
: 4/5 ⭐
---
Synopsis
Emilia and her twin sister Victoria are streghe - witches who live secretly among humans, avoiding notice and persecution. One night, Victoria misses dinner service at the family's renowned Sicilian restaurant. Emilia soon finds the body of her beloved twin...desecrated beyond belief. Devastated, Emilia sets out to discover who did this, and to seek vengeance at any cost—even if it means using dark magic that's been long forbidden.

Then Emilia meets Wrath, the outlier among the seven demon brethren, always choosing duty over pleasure. He's been tasked by his master with investigating a series of women's murders on the island. When Emilia and Wrath's fates collide, it's clear this disturbing mystery will take a bewitching turn...

Kerri Maniscalco introduces her next series, a dark tale of a beautiful young witch, a troubled demon, and their epic romance, set against a 19th century Italian backdrop.
---
My thoughts

This book was fun. It was so witchy, and dark, and I really enjoyed it. It was the first book I actually read from this author, and I was pleasantly surprised.

First of all, the writing was good. It was so gripping and easy to read, that I couldn't put this book down. Also the plot was intriguing and mysterious from the beginning, it was fast-paced and I didn't get bored one minute. As for the atmosphere, well this book was absolutely perfect for this Fall season! It was so dark with witchy vibes, I just loved it.


"I do not fear, I am fear."
The setting of this book, in Palermo, Sicily was great. I think I had never read a fantasy book set in Italy before, and omg I just loved it! There were so many food references in this book that I was craving Italian food during my entire read. I really enjoyed this mix of fantasy story with such a human and mundane task of cooking, it added a lot of reality to it and was really done.

As for worldbuilding, I really enjoyed this world full of witches, demons, princes of Hell, vampires and even werewolves. I don't usually read urban fantasy to be honest, but I really enjoyed this world. The magic system felt quite simple but it also gave me Charmed vibes and that was honestly all I wanted from this book.


"Fear made monsters of men."
I got very attached to the characters and felt many emotions in this book. I was moved by the bond of the Di Carlo family, they were really cute and touching and Emilia was an amazing main character. She was a badass, but also human with many emotions, and I cried with her. Her development through this book was so well done and I just loved what she became toward the end of this book. These characters weren't very complex nor deep, but I didn't mind it in this book. I also absolutely LOVED Wrath's character. This dark and mysterious prince of Hell was an amazing character, and I loved his dynamic with Emilia. I shipped them immediately, and let me tell you that I cannot WAIT to read the sequel now!

The ending didn't disappoint, and was so full of plot twists that the wait for book 2 will be hard and painful. Overall, this was a fantastic, dark but fun and witchy read and I would really recommend reading it during this season!

This book will be out next week on October 27th and you guys don't want to miss out!



Thank you to the publisher and Netgalley for providing me an e-ARC of this book.
The quotes in this review were taken from an ARC and may not be present in the finished copy.