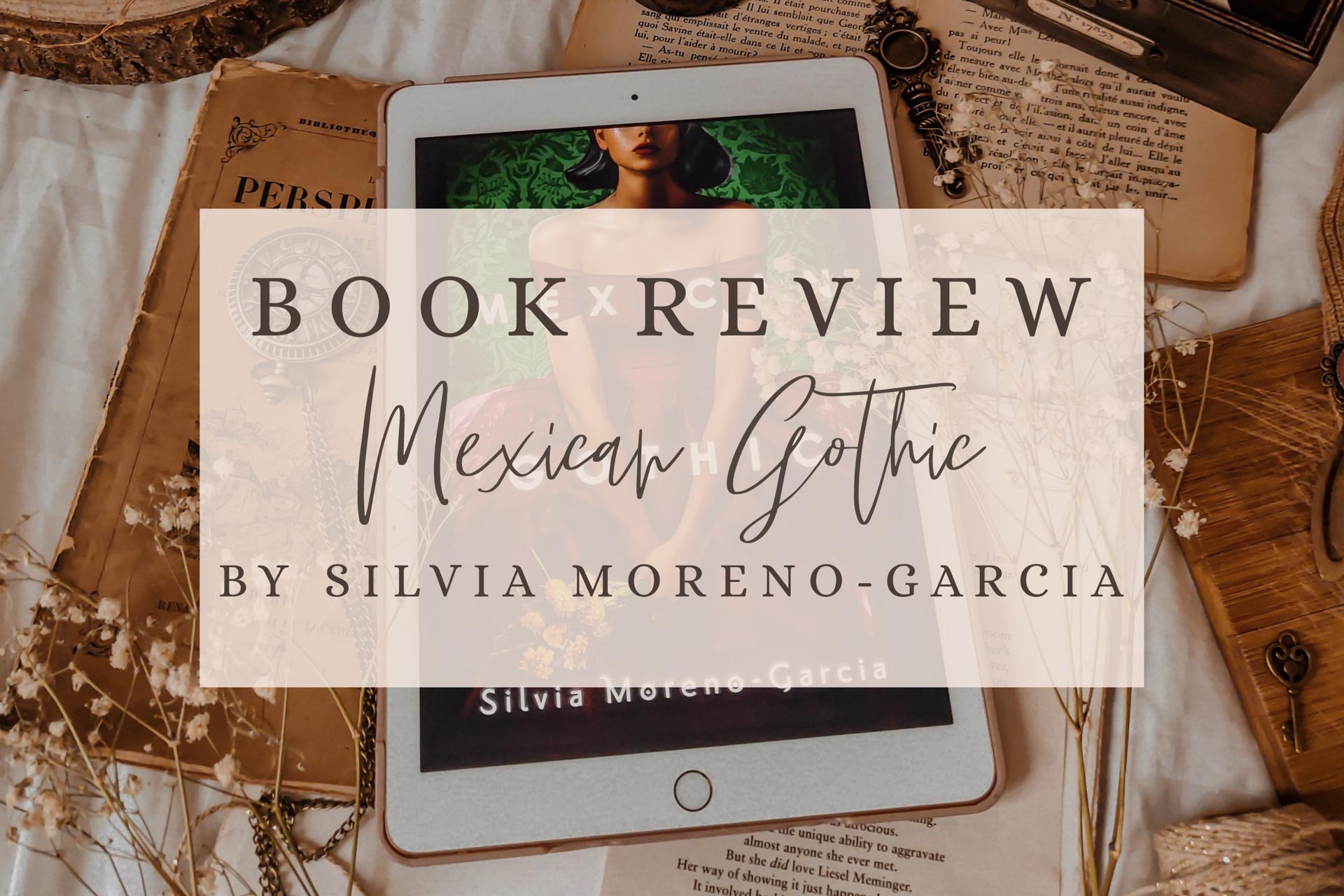 Author
: Silvia Moreno-Garcia
Publisher
: Del Rey
Genre
: Gothic horror
Release date
: June 30th, 2020
Pages
: 301
Goodreads page
:
here
TW
: Drugs, gore, attempted rape, murder
My rating
: 4.25/5 ⭐
---
Synopsis
An isolated mansion. A chillingly charismatic aristocrat. And a brave socialite drawn to expose their treacherous secrets...

From the author of Gods of Jade and Shadow comes a novel set in glamorous 1950s Mexico.

After receiving a frantic letter from her newlywed cousin begging for someone to save her from a mysterious doom, Noemí Taboada heads to High Place, a distant house in the Mexican countryside. She's not sure what she will find - her cousin's husband, a handsome Englishman, is a stranger, and Noemí knows little about the region.

Noemí is also an unlikely rescuer: She's a glamorous debutante, and her chic gowns and perfect red lipstick are more suited for cocktail parties than amateur sleuthing. But she's also tough and smart, with an indomitable will, and she is not afraid: not of her cousin's new husband, who is both menacing and alluring; not of his father, the ancient patriarch who seems to be fascinated by Noemí; and not even of the house itself, which begins to invade Noemí's dreams with visions of blood and doom.

Her only ally in this inhospitable abode is the family's youngest son. Shy and gentle, he seems to want to help Noemí but might also be hiding dark knowledge of his family's past. For there are many secrets behind the walls of High Place. The family's once colossal wealth and faded mining empire kept them from prying eyes, but as Noemí digs deeper she unearths stories of violence and madness.

And Noemí, mesmerized by the terrifying yet seductive world of High Place, may soon find it impossible to ever leave this enigmatic house behind.
---
My thoughts

Gothic horror isn't my usual reading genre. I had seen praises and praises on social media for this book last Summer, and this is mainly why I ended up picking this book. The synopsis intrigued me, and the stunning cover helped, let's be honest. I had also seen praises about this author's writing (and I'm planning to pick her fantasy novel Gods of Jade and Shadow soon), so I was completely intrigued and excited to try this out. Let me also mention that I waited for Autumn to read this book and so I could be completely immersed in this dark and gothic atmosphere. Well, this was the best decision ever, because this book was GOOD.


"The world might indeed be a cursed circle; the snake swallowed its tail and there could be no end, only an eternal ruination and endless devouring."
I wanted an atmospheric and gripping book about a haunted house and this novel completely delivered. I didn't really know what to expect in terms of writing with this genre, but it was beautiful. It was easy to read, pretty fast-paced and was flowing smoothly. It was also gripping and so vivid! From chapter one, I was completely swept away in this glamorous 1950s Mexico, and I loved that. The main character Noemi arrived quickly at her cousin's house, called High Place, and the mysterious plot started right away. The setting was fascinating, dark, atmospheric, and could not be more perfectly done honestly.


"The future, she thought, could not be predicted, and the shape of things could not be divined. To think otherwise was absurd. But they were young that morning, and they could cling to hope. Hope that the world could be remade, kinder and sweeter."
The plot was also captivating. Immediately I was intrigued by the story, by what was happening, and it was hard to put down this book. The beginning was really fast-paced and I could really imagine myself in this horror movie with slow and dark music, wandering in the gloomy corridors of this mysterious manor. I didn't find this book boring at all, for me a lot was happening through the entire book, and I was completely captivated by the story until the ending. This story felt like a dream, a dream where we couldn't be sure if it was reality or a nightmare. If it was madness or sanity.

The characters were the main focus of this novel, and they were really well done. Her cousin's family in law was odious with Noemi from the start, so despising and cold, that it was easy to feel uneasy in this house. I liked our main character Noemi, I found her real, strong but also a bit too patient sometimes. She let things happen that would have me run away right away from this place, but that's also because I'm often a wimp in horror settings. The characters were easy to hate but also so mysterious. Really the atmospheric, cold and mysterious aspect of this book was so well done.

To my surprise, there was a bit of romance in this novel that I really enjoyed. I was glad it wasn't the main focus of this book, but it was still enjoyable.

Overall, this book was an amazing reading experience, and definitely made me want to read other gothic horror novels. It was such a nice and fast read, it immersed me completely, and I would really recommend reading this book in Autumn.