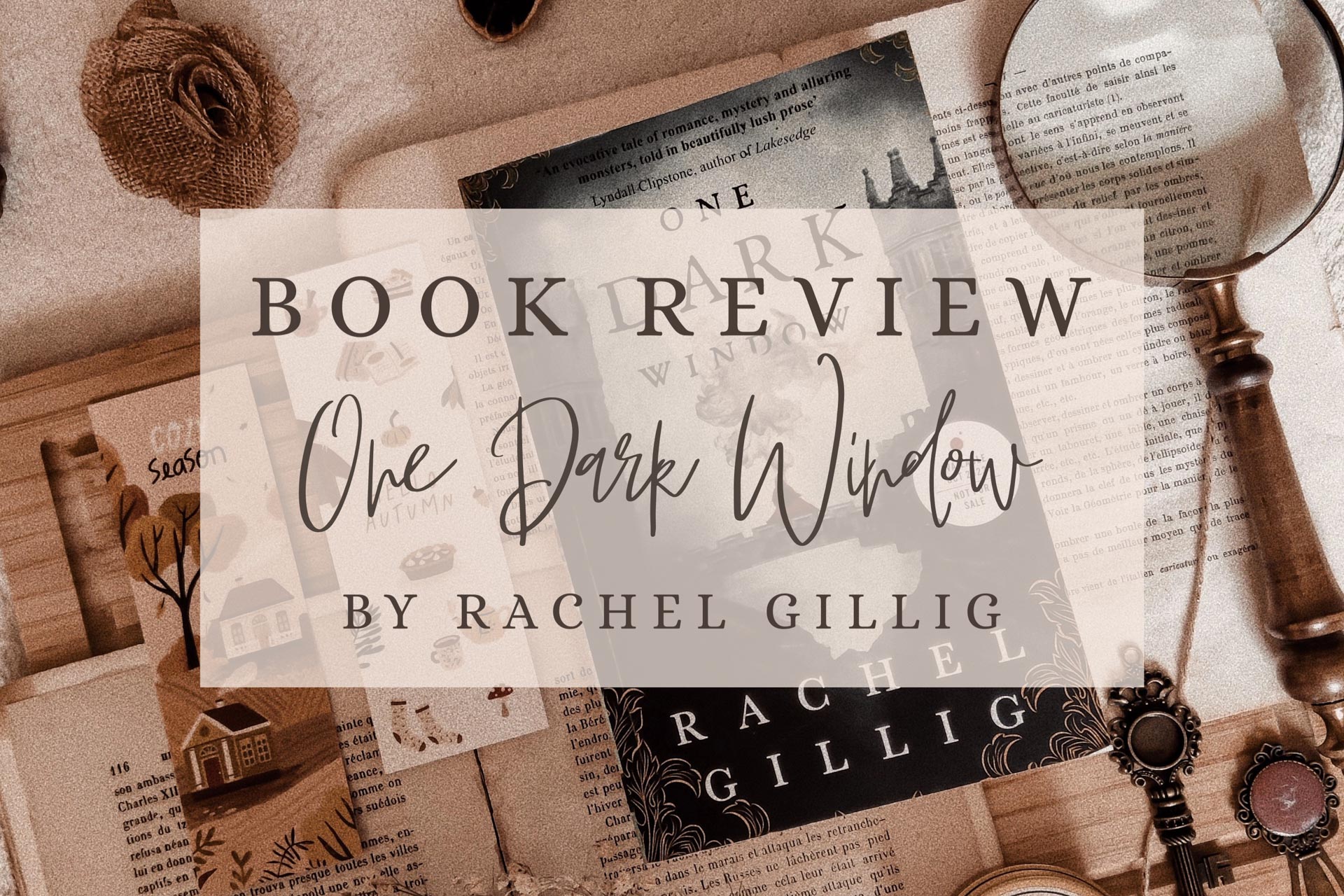 Author
: Rachel Gillig
Publisher
: Orbit
Genre
: Adult/YA Fantasy
Release date
: September 27th, 2022
Pages
: 448
Goodreads page
:
here
TW
: possession, violence
My rating
: 3.75/5 ⭐
---
Synopsis
Elspeth needs a monster. The monster might be her.

Elspeth Spindle needs more than luck to stay safe in the eerie, mist-locked kingdom of Blunder—she needs a monster. She calls him the Nightmare, an ancient, mercurial spirit trapped in her head. He protects her. He keeps her secrets.

But nothing comes for free, especially magic.

When Elspeth meets a mysterious highwayman on the forest road, her life takes a drastic turn. Thrust into a world of shadow and deception, she joins a dangerous quest to cure Blunder from the dark magic infecting it. And the highwayman? He just so happens to be the King's nephew, Captain of the most dangerous men in Blunder…and guilty of high treason.

Together they must gather twelve Providence Cards—the keys to the cure. But as the stakes heighten and their undeniable attraction intensifies, Elspeth is forced to face her darkest secret yet: the Nightmare is slowly taking over her mind. And she might not be able to stop him.
---
My thoughts

I started this book expecting a gothic/horror adult fantasy story, and it wasn't it. But before diving into details, let me tell you that this book was by no means bad. It was actually pretty good, and way more enjoyable than I first expected. In fact, it was so enjoyable that I read it pretty quickly and that I will definitely read the sequel because the ending was amazing.

Okay, let's go into details now.


"I see you, Elspeth Spindle. I see a pretty maiden with long black hair and charcoal eyes. I see a yellow gaze narrowed by hate. I see darkness and shadow. And I see your fingers, long and pale, covered in blood."
First, this book was way more YA than I was expecting. It could appeal to both adult and YA readers but it's important to notice that this book was more of a crossover between the two. I was a bit disappointed at the start since I'm no longer reading YA (save for a few exceptions), but this book quickly became a nice surprise after the first 70/100 pages.

One Dark Window was set in the kingdom of Blunder, a medieval fantasy setting, whose land had been cursed by The Spirit of the Woods, years ago. The curse was a mist that was slowly devouring the land of Blunder and could infect people with a fever. The overall atmosphere was nicely done, with a beautiful prose and a dark and unjust world filled with this mysterious and dangerous mist that lured people in the shadows of the kingdom of Blunder, and the unjust King's Law that forbade any kind of fever magic and permitted infected people to be executed. The world was fascinating and there were two types of magic. The first one was provided by a deck of Providence cards, inspired by tarot cards, that could give magical abilities, and the second one was provided by the mist by infecting people which could give them different magical abilities. Each Providence card had a specific magical purpose depending on the type of the card whereas infected people could get any random magical abilities. And the best part of the magic system was that using magic had a dangerous price, through a mysterious degeneration. The magic system and the world were really unique but the world-building was not developed enough in my opinion. I would have loved more background and context to the current state of the kingdom of Blunder, more explanations of the magic system, more descriptions of the setting and the castles. One thing that also surprised me was about the so-called dangerous mist, that was not often mentioned, and I could still not explain why it was dangerous and feared by the end of the book. I hope we will learn more about it in the sequel.

Our main character Elspeth was infected as a child and was possessed by The Nightmare, a mysterious spirit that could help her when she was in danger. There was also a romance that moved a bit too quickly for my taste, but I couldn't deny that it was cute. And if the main character, Elspeth, wasn't my favorite, I was completely obsessed with Ravyn, the captain of the Destriers, that Elpseth had joined in his quest to cure infected people by finding all the Providence Cards. Seriously, Ravyn was the definition of the broody dark and mysterious character who could be badass and soft at the same time. There were also lots of characters, basically Ravyn's family, who were part of the quest, with the found family trope, and I really enjoyed the relationships between everyone, and especially the one between the Nightmare and Elspeth. The story was filled with banter, sarcasm and overall a good mood that made the story enjoyable and hard to put down.

The plot was not overly complex, but it was easy to read with a fast-paced plot and great cliffhangers. The ending was the best part of the book though, I had not seen it coming at all, and honestly it made me really excited for the sequel.

Overall, this was a good debut and an enjoyable first book that promised great things for the rest of the series. I would really recommend it (and even more if you love YA/older YA stories!).



Thank you to the publisher Orbit for sending me an ARC of this book.