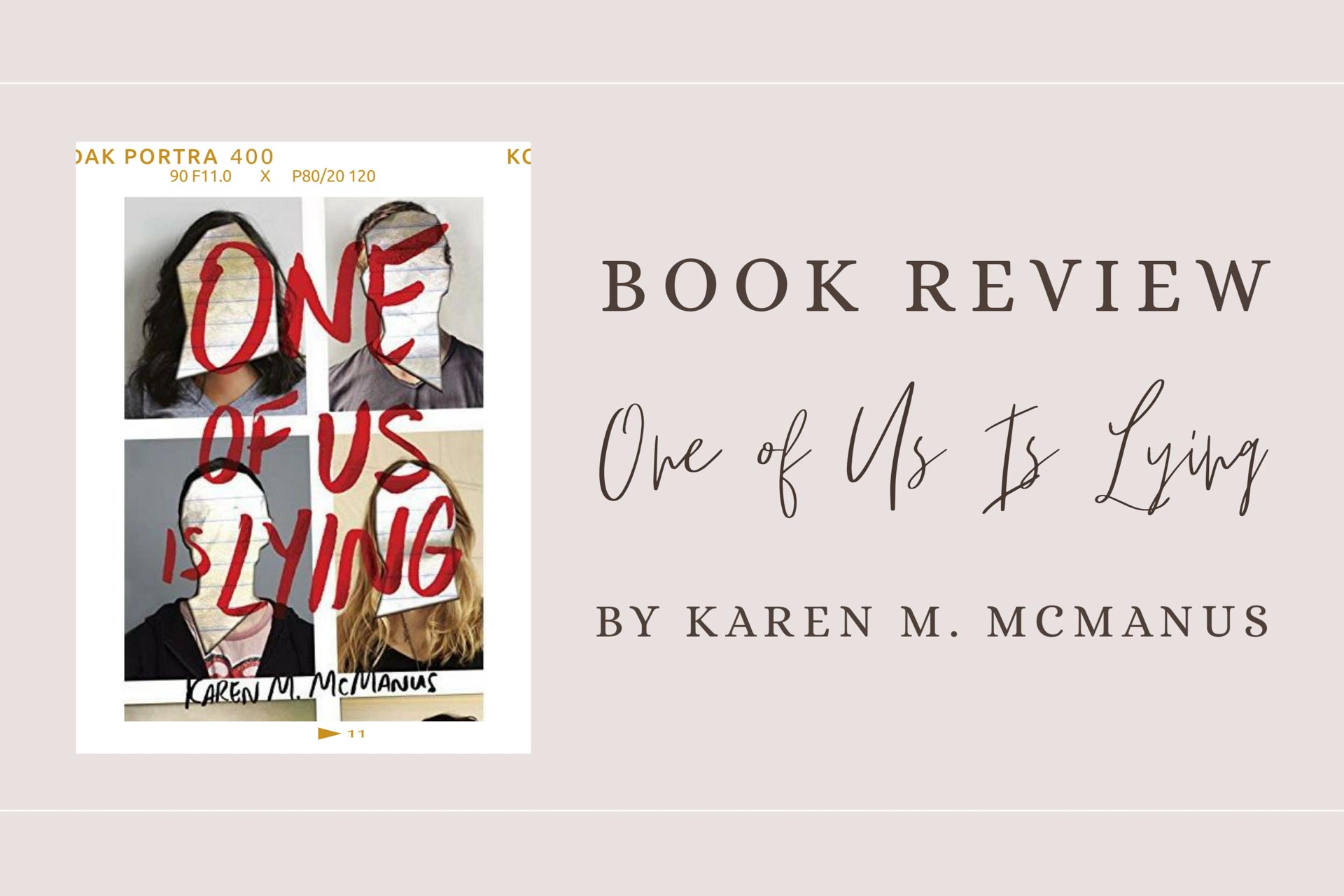 Author
: Karen M. McManus
Publisher
: Delacorte Press
Genre
: YA Contemporary/Mystery
Release date
: May 30th, 2017
Pages
: 361
Goodreads page
:
here
My rating
: 1/5 ⭐
---
Synopsis
The Breakfast Club meets Pretty Little Liars, One of Us Is Lying is the story of what happens when five strangers walk into detention and only four walk out alive. Everyone is a suspect, and everyone has something to hide.
Pay close attention and you might solve this. On Monday afternoon, five students at Bayview High walk into detention.

Bronwyn, the brain, is Yale-bound and never breaks a rule.
Addy, the beauty, is the picture-perfect homecoming princess.
Nate, the criminal, is already on probation for dealing.
Cooper, the athlete, is the all-star baseball pitcher.
And Simon, the outcast, is the creator of Bayview High's notorious gossip app.

Only, Simon never makes it out of that classroom. Before the end of detention, Simon's dead. And according to investigators, his death wasn't an accident. On Monday, he died. But on Tuesday, he'd planned to post juicy reveals about all four of his high-profile classmates, which makes all four of them suspects in his murder. Or are they the perfect patsies for a killer who's still on the loose?

Everyone has secrets, right? What really matters is how far you would go to protect them.
---
My thoughts

This was SO BAD.

This book was full of YA stereotypes, the plot and the characters felt flat, I couldn't care less about the characters honestly. After the beginning and the death of a student, nothing, I mean NOTHING happened until the end where EVEN the plot twist around the murder was boring.

All this for this? What a disappointment.

And that's not even the worst thing about this book. I thought that this book had a dangerous and damaging representation of mental illness and sexuality in addition of being misogynistic.


!! Spoiler !!
Why the gay character can cheat on his girlfriend all he wants and no one cares (not even him to be honest) when the girl who cheats on his boyfriend is bullied and slut-shamed for it?


I wonder how so many people could enjoy this book and not even be uncomfortable on these topics. Anyway, I would NOT recommend this book !