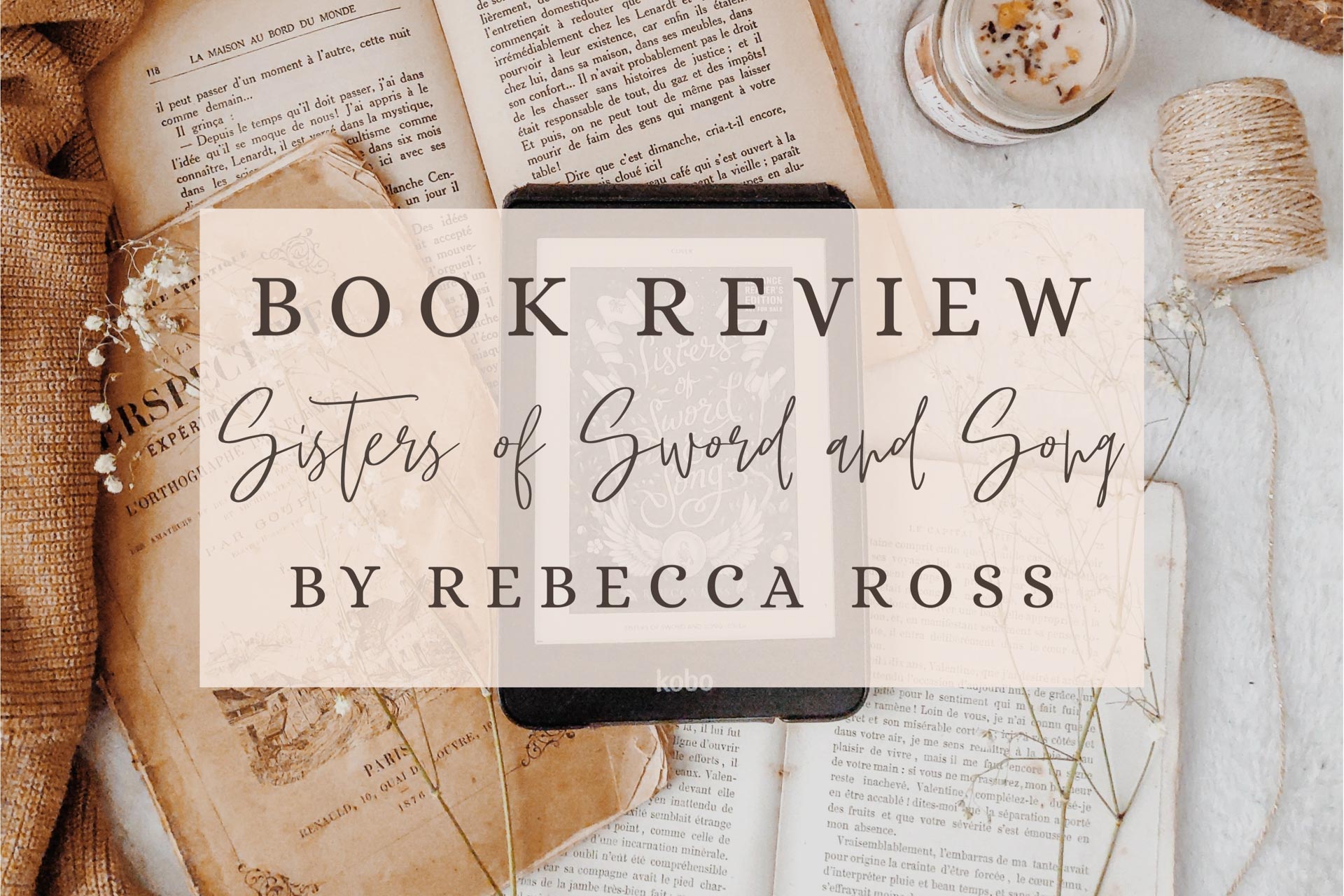 Author
: Rebecca Ross
Publisher
: HarperTeen
Genre
: YA Fantasy
Release date
: June 23rd, 2020
Pages
: 432
Goodreads page
:
here
My rating
: 4.25/5 ⭐
---
Synopsis
From the author of The Queen's Rising comes a thrilling YA stand-alone fantasy about the unbreakable bond between sisters. Perfect for fans of Ember in the Ashes, Sky in the Deep, and Court of Fives.
After eight long years, Evadne will finally be reunited with her older sister, Halcyon, who has been proudly serving in the queen's army. But when Halcyon appears earlier than expected, Eva knows something has gone terribly wrong. Halcyon is on the run, hunted by her commander and charged with murder.
Though Halcyon's life is spared during her trial, the punishment is heavy. And when Eva volunteers to serve part of Halcyon's sentence, she's determined to find out exactly what happened. But as Eva begins her sentence, she quickly learns that there are fates much worse than death.
---
My thoughts

What a beautiful book !

The writing was so beautiful and lyrical, the relationships incredibly deep and touching, and the Ancient Greece setting was e-ve-ry-thing. Filled with fantasy, mythology, slow burning romance, this book has everything honestly. My favorite points about this book were the sisters relationship, which was so touching but also imperfect and that's what made it so pure and real! I wish it was a trilogy, because I'm gonna miss these characters, but it's also great that it is a standalone because I could not ask for a better ending.

This book had such a nice summer atmosphere with olive groves, characters wearing chitons and a vivid picture of Ancient Greece perfectly described by the author.


« Failure is never final unless you choose it to be.
Where there is life, hope can be found. »
I fell in love with Rebecca Ross's writing when I read her debut novel, The Queen's Rising, back in 2018, and honestly, her books have never disappointed me since.

You guys don't want to miss out this book! It will be released on June 23rd and you can also pre-order a signed copy on Good Choice Reading's website !



Thank you to the author and Edelweiss for gifting me an e-ARC of this book.