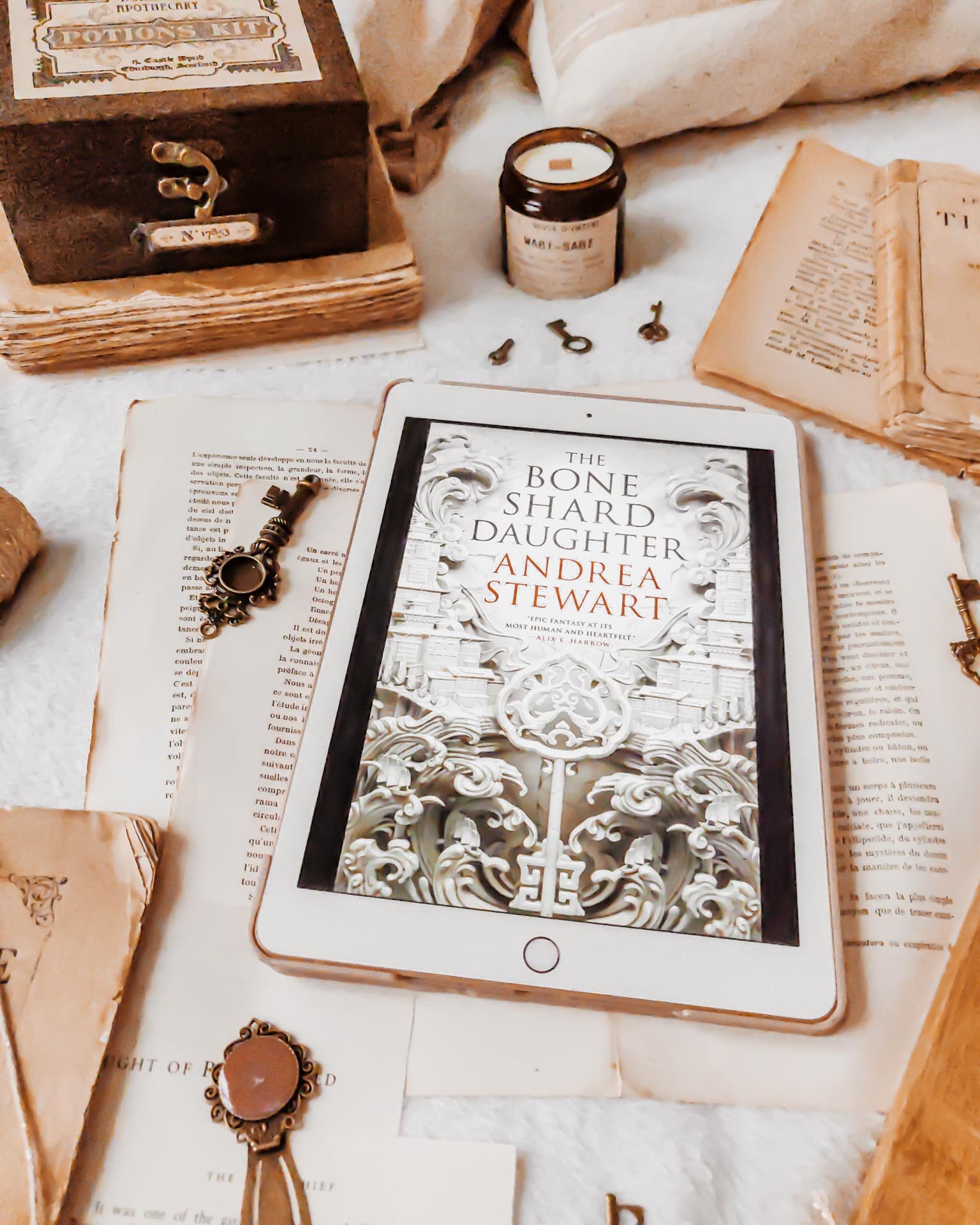 In an empire controlled by bone shard magic, Lin, the former heir to the emperor will fight to reclaim her magic and her place on the throne. The Bone Shard Daughter marks the debut of a major new voice in epic fantasy.

The emperor's reign has lasted for decades, his mastery of bone shard magic powering the animal-like constructs that maintain law and order. But now his rule is failing, and revolution is sweeping across the Empire's many islands.

Lin is the emperor's daughter and spends her days trapped in a palace of locked doors and dark secrets. When her father refuses to recognise her as heir to the throne, she vows to prove her worth by mastering the forbidden art of bone shard magic.

Yet such power carries a great cost, and when the revolution reaches the gates of the palace, Lin must decide how far she is willing to go to claim her birthright - and save her people.
My thoughts

This book was one of my most anticipated releases of the year and I can honestly say that this book was one of the best debuts I had ever read! Bone shard magic and the beginning of a revolution? Call me definitely intrigued! Also, can we talk for a second about this gorgeous cover? It definitely picked my interest and I'm so glad adult fantasy book are starting to have more and more sophisticated and beautiful covers because, while it doesn't do everything for the book, it definitely helps to catch the eye of a reader.

From chapter one, I knew this book would be great. The writing was good, it was flowing nicely and was so pleasant to read. The world-building was immediately intriguing without being too heavy, and with just one chapter, I was completely hooked to the story. The magic system was fascinating and so well imagined, with some sorts of monsters called constructs, ruling all over the Empire and created by the Emperor with bone shards to protect the Empire. The story behind these bone shards was so much darker than I thought and it added complexity to the story.



How far are you willing to go to protect your Empire?




In this story, we were following multiple POVs, 5 to be specific, and honestly it had been such a long time since I had not read a book with that many points of view! It can definitely be overwhelming, but I found that in this case, it was really well done. Each perspective had an intriguing story, with some of them that weren't connected at all for the most part of the book. The choice of writing for these five perspectives was also surprising because we had 2 first-person narratives with Lin and Jovis, while the rest was written in 3rd person. I think I had never seen that in a book before, but it was a great idea to separate the main characters to the secondary ones.