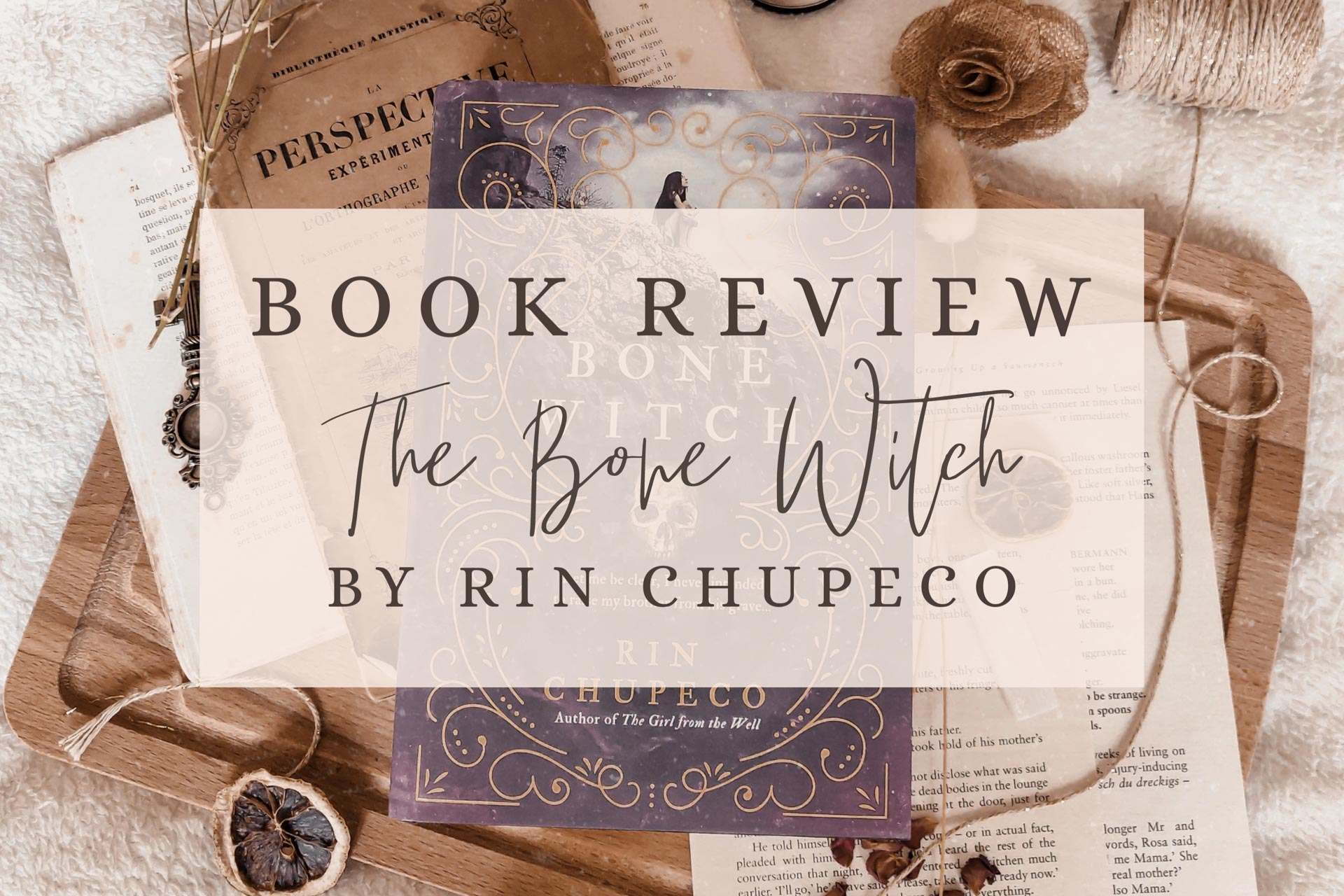 Author
: Rin Chupeco
Publisher
: Sourcebooks Fire
Genre
: YA Fantasy
Release date
: March 7th, 2017
Pages
: 432
Goodreads page
:
here
TW
: death, violence, gore
My rating
: 5/5 ⭐
---
Synopsis
In the captivating start to a new, darkly lyrical fantasy series, Tea can raise the dead, but resurrection comes at a price. When Tea accidentally resurrects her brother from the dead, she learns she is different from the other witches in her family. Her gift for necromancy means that she's a bone witch, a title that makes her feared and ostracized by her community. But Tea finds solace and guidance with an older, wiser bone witch, who takes Tea and her brother to another land for training.In her new home, Tea puts all her energy into becoming an asha-one who can wield elemental magic. But dark forces are approaching quickly, and in the face of danger, Tea will have to overcome her obstacles and make a powerful choice.
---
My thoughts

First of all, I LOVED this book with its Japanese influence. The plot was really interesting and I just love apprenticeships in books in general so this was perfect for me. There wasn't a lot of intrigue for the most part of the book, besides the end, and I was totally fine with that to be honest. It was more character driven than plot driven with the pacing being pretty slow but it didn't took away my enjoyment of this book! This first installment was centered around Tea's journey to become an Asha and it was really interesting to see her progress and new skills throughout this book. I also loved how the story was structured with moments from the "present" with a bard as narrator at the end of each chapters! It was really uncommon and intriguing to have some bits of info here and there about the "present", in opposition to the past with Tea's asha apprenticeship, with this bard listening to Tea's story and how she became what she is today. It was really intriguing and I cannot wait to discover the full story!


"Then perhaps we should carve a world one day where the strength lies in who you are, rather than in what they expect you to be."
As for the writing, it was a bit weird at first, and it took me a few chapters to really appreciate it. The worldbuilding was interesting, but I also wanted more and I hope I will learn more about the world in the second book!

The atmosphere of this book was REALLY good. I just loved the Japanese influence and this book reminded me a lot of Memoirs of a Geisha, which is one of my all time favorites. The Ashas, witches in this world, were so similar to Geishas, where asha apprentices needed to learn everything about etiquette, singing, dancing, several music instruments and basically how to entertain a party.

They were also wearing formal clothes called a hua, that was really similar to geisha's clothes. The descriptions of clothes and their fineries were so well done and vivid that I could picture everything in my mind, and it was so pleasant to read!

The difference between Ashas and Geishas was the magic. And the magic was so COOL, it was so fascinating to read about it! In this world, there were different kind of ashas, with traditionnal ashas who could have elemental magic, and dark ashas who relied on the Dark, a dangerous but powerful magic. I also loved the necromancy aspect in this book, and I think we will have more of it in the sequel. This first book was definitely a based set up book but it was honestly just a beautiful and enchanting journey!


"There is no greater strength than the ability to understand and accept your own flaws."
As already said above, this book was really character driven, and by the first 100 pages, I grew very attached to them. Tea really grew on me, she was such a strong and badass character from page one, despite her young age, and she even fooled me many times! And I LOVED IT. Her brother Fox was also such a great character! Ahh, he was my favorite honestly, and kind of the brother I wished I had. I loved him! I also loved the other characters, some were touching and cute, other were badass, great mentors but also humains with weaknesses, and other were total bitches but good people in the end (*wink wink* Zoya, I must admit she really grew on me by the end of the book). Also there were some kind of romance and while it clearly wasn't the main focus in the story, the love interest was really cute!

The ending of this book was wild and PERFECT. While most of the book was kinda slow paced, with not a lot of action as it was centered around Tea's apprenticeship, the ending was absolutely WILD and full of plot twists and a real page turner. And I cannot wait to read book 2 now because just w-o-w.

Overall, I absolutely LOVED this book and would recommend it to anyone. I'm still thinking about it, weeks later, and I will pick the sequel really soon!