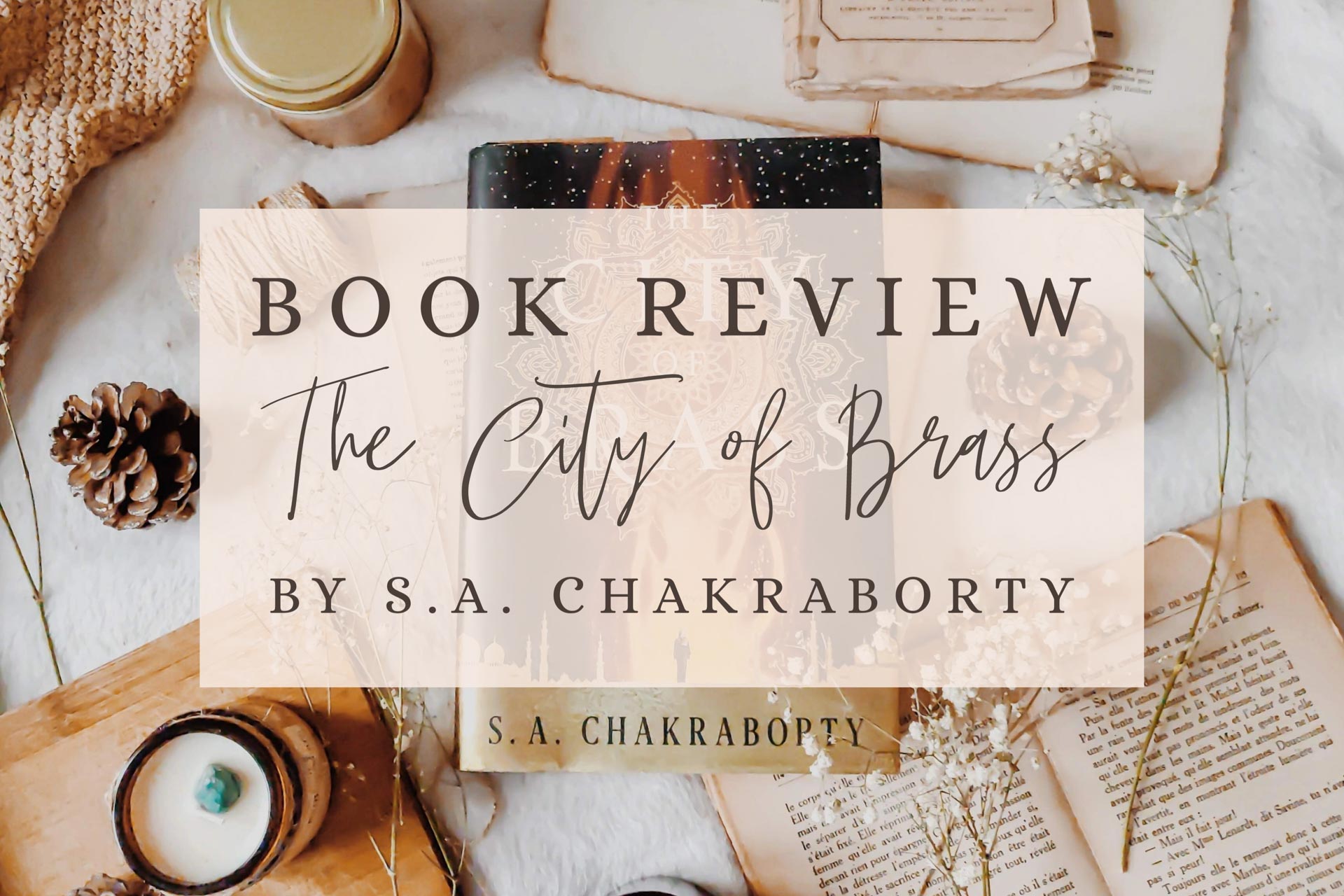 Author
: S.A Chakraborty
Publisher
: Harper Voyager
Genre
: Adult Fantasy
Release date
: November 14th, 2017
Pages
: 533
Goodreads page
:
here
TW
: blood, child trafficking, genocide, gore, rape (mentioned), torture, violence, war
My rating
: 5/5 ⭐
---
Synopsis
Nahri has never believed in magic. Certainly, she has power; on the streets of 18th century Cairo, she's a con woman of unsurpassed talent. But she knows better than anyone that the trade she uses to get by—palm readings, zars, healings—are all tricks, sleights of hand, learned skills; a means to the delightful end of swindling Ottoman nobles.

But when Nahri accidentally summons an equally sly, darkly mysterious djinn warrior to her side during one of her cons, she's forced to accept that the magical world she thought only existed in childhood stories is real. For the warrior tells her a new tale: across hot, windswept sands teeming with creatures of fire, and rivers where the mythical marid sleep; past ruins of once-magnificent human metropolises, and mountains where the circling hawks are not what they seem, lies Daevabad, the legendary city of brass, a city to which Nahri is irrevocably bound.

In that city, behind gilded brass walls laced with enchantments, behind the six gates of the six djinn tribes, old resentments are simmering. And when Nahri decides to enter this world, she learns that true power is fierce and brutal. That magic cannot shield her from the dangerous web of court politics. That even the cleverest of schemes can have deadly consequences.

After all, there is a reason they say be careful what you wish for...
---
My thoughts

This book had been on my tbr for ages and I had heard so many great reviews about this, that my expectations were high. Really high. And it didn't disappoint!

From chapter one, I got swept up in this fascinating Arabic world of 18th's Egypt. I just love historical books, and even more when it's fantasy! The beginning just blew me away, with all the detailed descriptions of this beautifully constructed world, the history with France's colonization of Egypt and the atmospheric apothecary in the first chapter. It just swept me up in this fascinating Arabic story and wow.


"Greatness takes time, Banu Nahida. Often the mightiest things have the humblest beginnings."
The beginning was really fast paced with Nahri and Dara's journey to Daevabad. Once they arrived to the city, the plot slowed a bit to become a game of political manipulations and characters development, and I just loved it! The story was complex, the world fascinating with beautiful descriptions of the architecture of the city Daevabad, and I was so happy to learn new words of this magical Middle Eastern kingdom.

This book had two points of view. Nahri's and Ali's, the king's youngest son, given to the Citadel as a child to be trained as Muntadhir's (the eldest son and heir to the throne) future Qaid. I enjoyed them both, but while Nahri was a lovable character, she could be really annoying and was definitely not perfect. In the other hand, Ali's chapters were so interesting with lots of politics with his family and the Tanzeem, a group of rebels fighting for shafits rights. The shafits were people of mixed human and djinn heritage forced to live in Daevabad, with their rights sharply curtailed, and honestly I felt so bad for them through this entire book.

The characters were definitely the strongest point of this book. None of the characters were perfect, I found that the author was really good at creating and developing morally grey characters, and I couldn't just hate one. Every characters had their qualities and flaws and I just got attached to each one of them. I'm pretty sure I'm gonna suffer on the next book because I can't decide which side I am on !

The ending was phenomenal and absolutely shocking! In addition of being a real page turner for the last 100 pages, I didn't expect the plot to go in that direction, and the ending could not be more bittersweet.

Overall, I LOVED this book. I'm a sucker for historical fantasy with lots of court politic and characters development, and this book didn't disappoint. I will definitely read Kingdom of Copper soon!