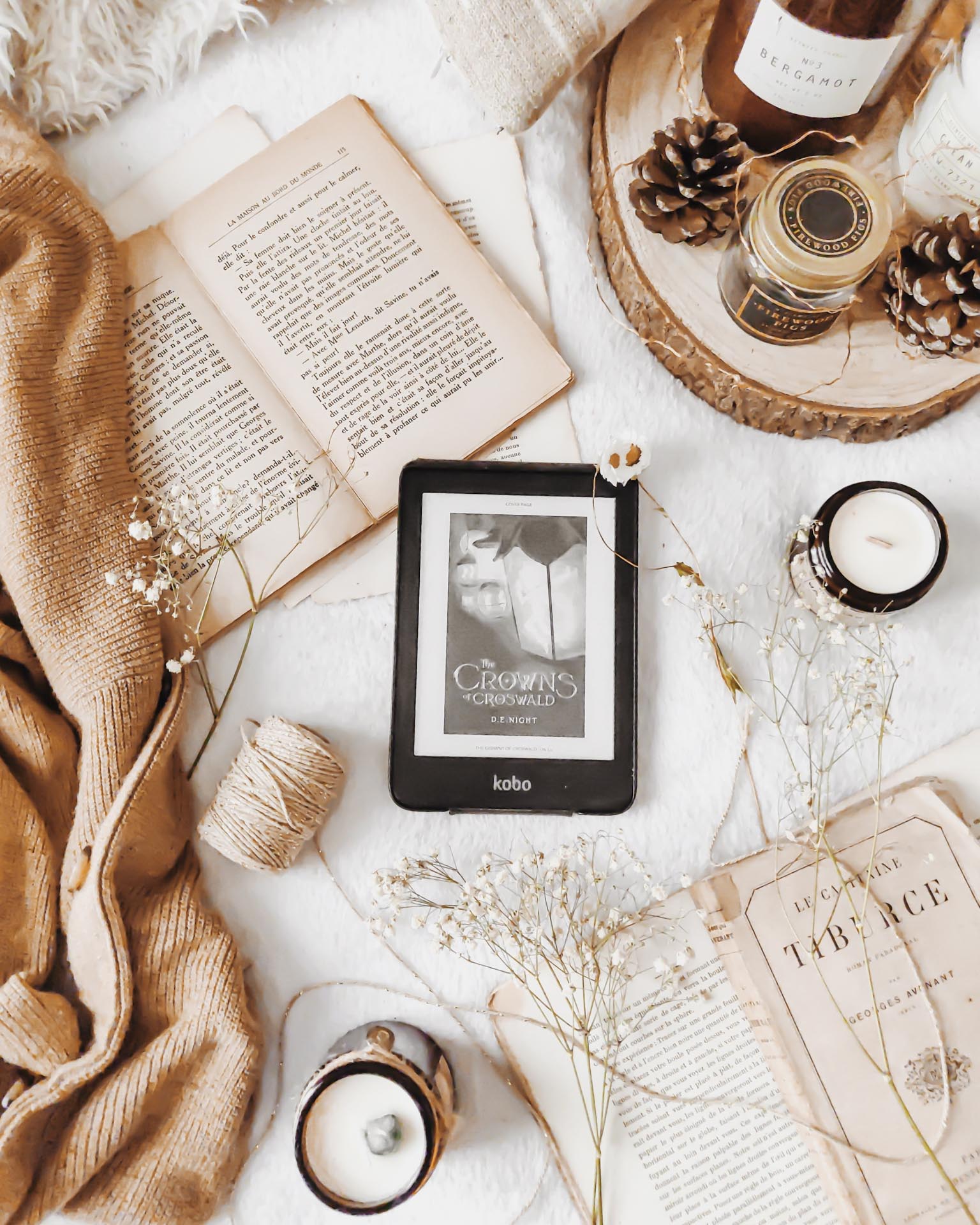 In Croswald, the only thing more powerful than dark magic is one secret...

For sixteen years Ivy Lovely has been hidden behind an enchanted boundary that separates the mundane from the magical. When Ivy crosses the border, her powers awaken. Curiosity leads her crashing through a series of adventures at the Halls of Ivy, a school where students learn to master their magical blood and the power of Croswald's mysterious gems. When Ivy's magic—and her life—is threatened by the Dark Queen, she scrambles to unearth her history and save Croswald before the truth is swept away forever.
My thoughts

Wow, this book was such a nice and cute middle grade fantasy read! It was so whimsical and magical with Harry Potter vibes, but with its own imaginary world. In a few words: magic, little dragons, magical cabs, school setting in an old castle, magical quills. Yes, it sounds so whimsical and it WAS.

First of all, the plot wasn't the strongest point of this book. It was a bit flat throughout the story, and there wasn't a lot of intrigue for the most part of the book. The intrigue really started around the middle of the book, and the pace of the story sped up until the ending. The main focus was mostly the discovery of this magical world and magic school, but to be honest, I was fine with that! The whimsical atmosphere and worldbuilding were so well done that I didn't care much about the lack of intrigue.

The strongest point of this book was without a doubt its atmosphere and worldbuilding. Oh my god, this book was so whimsical! I got carried away in this fantastic world with a magic school setting, magical quills, magical beasts and scrivenists! This magic school had two types of students: royals, and scrivenists. Royals in this book were people who were able to do magic through their crown filled with magical stones. Each stone had different magical traits that these Royals needed to learn to control. Scrivenists in the other hand were "real" wizards, who were able to do magic without the need of magical stones, and had more "art abilities" like sketching everything they saw with a photographic memory with magical squills.


This world was filled with magical beasts like little dragons called scaldrons, and from chapter one, they were the cutest beasts EVER. These little dragons were used as cooks in a castle and I just loved Ivy's relationship with Humboldt, the scaldron who became her little companion at the beginning of the book.