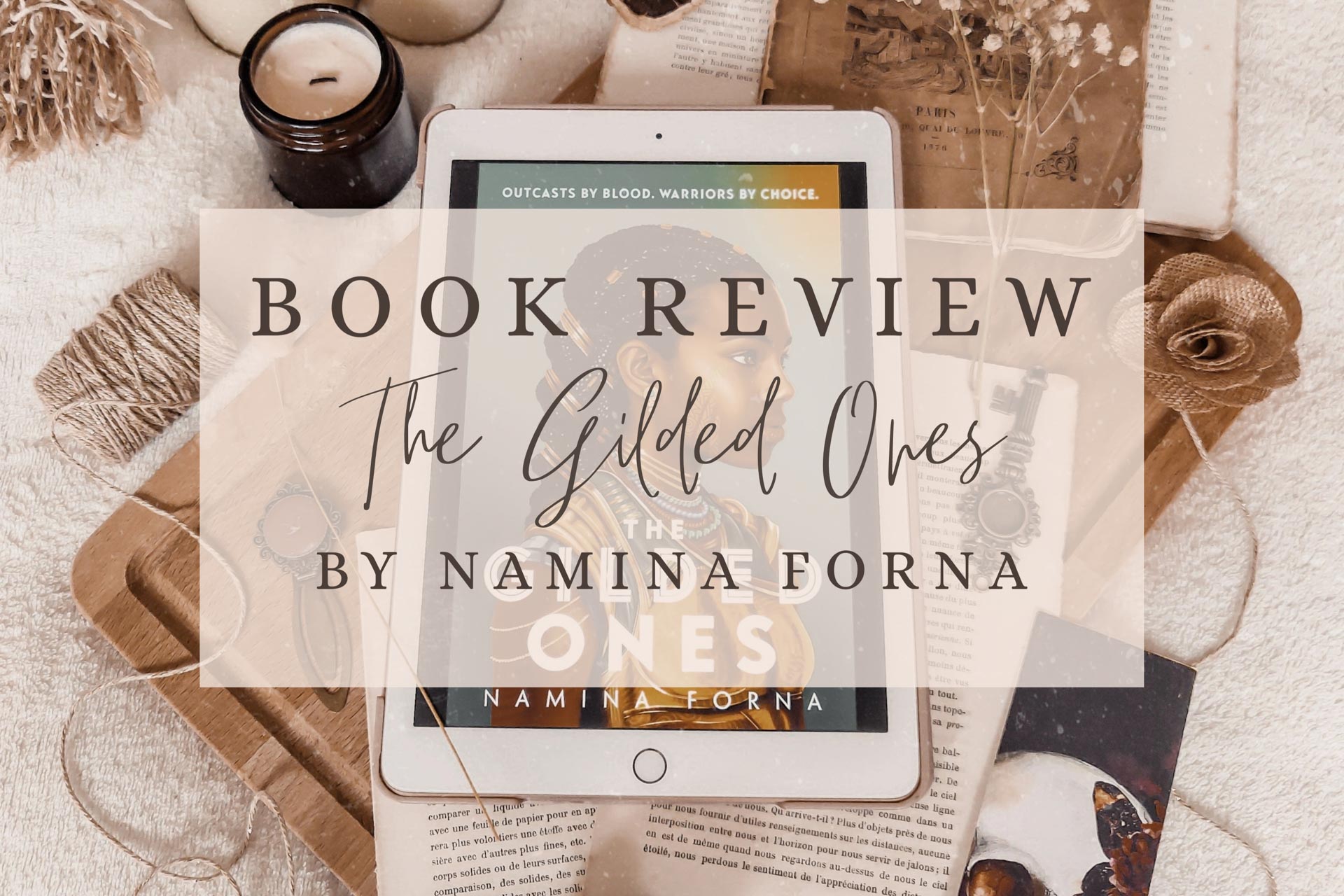 Author
: Namina Forna
Publisher
: Delacorte
Genre
: YA Fantasy
Release date
: February 9th, 2021
Pages
: 432
Goodreads page
:
here
TW
: death, violence, decapitation
My rating
: 3/5 ⭐
---
Synopsis
Sixteen-year-old Deka lives in fear and anticipation of the blood ceremony that will determine whether she will become a member of her village. Already different from everyone else because of her unnatural intuition, Deka prays for red blood so she can finally feel like she belongs.

But on the day of the ceremony, her blood runs gold, the color of impurity--and Deka knows she will face a consequence worse than death.

Then a mysterious woman comes to her with a choice: stay in the village and submit to her fate, or leave to fight for the emperor in an army of girls just like her. They are called alaki--near-immortals with rare gifts. And they are the only ones who can stop the empire's greatest threat.

Knowing the dangers that lie ahead yet yearning for acceptance, Deka decides to leave the only life she's ever known. But as she journeys to the capital to train for the biggest battle of her life, she will discover that the great walled city holds many surprises. Nothing and no one are quite what they seem to be--not even Deka herself.
---
My thoughts

The Gilded Ones is a book anticipated by a lot of people in the book community, and I must say that it almost lived up to the hype.

The beginning of this book was great. It was nice, pretty fast-paced and so immersive that I read the first 100 pages in one sitting -which I don't do often when I start a book to be quite honest-. I really enjoyed the setting, the worldbuilding was fascinating, I really liked how it was explained and the plot moving really fast was everything I needed at that time. The writing was also good but nothing special either. Honestly, I was positively surprised by this beginning and it gave me high hopes for the rest of the book.

The overall atmosphere of the book was pretty dark. The setting was really interesting, with a world so against women that it made me think a lot of The Handmaid's Tale book by Margaret Atwood. Women in this world had no rights at all. They were almost servants, the adult women couldn't show their face so they had to wear a mask, they couldn't work, run or do anything that wasn't seen as "graceful" or "delicate". And if by the age of sixteen, they had the misfortune of having golden blood in their veins, they were tortured and killed by their own villagers. So yeah, a pretty dark book indeed.


"The truth is, girls have to wear smiling masks, contort themselves into all kinds of knots to please others, and then, when the deathshrieks come, girls die. They die."
"The truth is, girls have to wear smiling masks, contort themselves into all kinds of knots to please others, and then, when the deathshrieks come, girls die. They die."
The plot got very interesting when Deka arrived at the Warthu Bera, the training ground for Alakis, women with gold blood. I really enjoyed the new friendships forming with the other Alakis and the interactions with the Recruits, young male soldiers that got partnered with them. All these new characters were enjoyable and nice, but what I found most lacking in this book, was characters depth and development. It was all cute and enjoyable to read, don't get me wrong, but it somehow felt forced. Deka's growth into a powerful and badass woman felt also a bit rushed but I loved it anyway. The friendships became almost instantly strong, and some other relationships developed a bit too fast in my opinion -like the romance-, and while it didn't ruin the book of course, I couldn't connect or get attached to them as I wanted to. But despite that, I still enjoyed reading about these bloodsisters.

The romance wasn't the main focus of the story but that was still there and surprisingly, I really enjoyed that part. It was also rushed, but since it wasn't the main focus of the book, I didn't mind it and found it very cute. These friendships were also heartwarming, even the rushed romance and overall, it was just an enjoyable read.


"The way I see it, we all have a choice right now. Are we girls, or are we demons? Are we going to die, or are we going to survive?"
I thought the plot was also a bit too predictable. It was fast-paced through the entire book, the intrigue was interesting but also sometimes frustrating and I thought that the logic and the characters behaviors were sometimes forced. Some of the plot reveals felt also too easy, it lacked in complexity, it was way too convenient and it honestly bothered me. While I enjoyed this nice and fast-paced YA fantasy story, I was still waiting for some plot complexity and intrigue, which I didn't really get here. The ending was really good though, and definitely a page-turner.

The topics such as feminism and racism, brought into this book were also really good and are truly important to read in YA. The best points of this book were really the setting with a dark atmosphere, the badass feminist women and the fast-paced plot.

I think the YA genre is starting to be a bit too young for me now. Overall, while I enjoyed that read, I was expecting more, on the characters and plot levels but I truly think that this book will be well loved by a younger audience. That is why I'm still recommending this book if you're looking for a nice, fast-paced and easy read despite a pretty dark atmosphere.



Thank you to the publisher and Netgalley for providing me an e-ARC of this book.
The quotes in this review were taken from an ARC and may not be present in the finished copy.