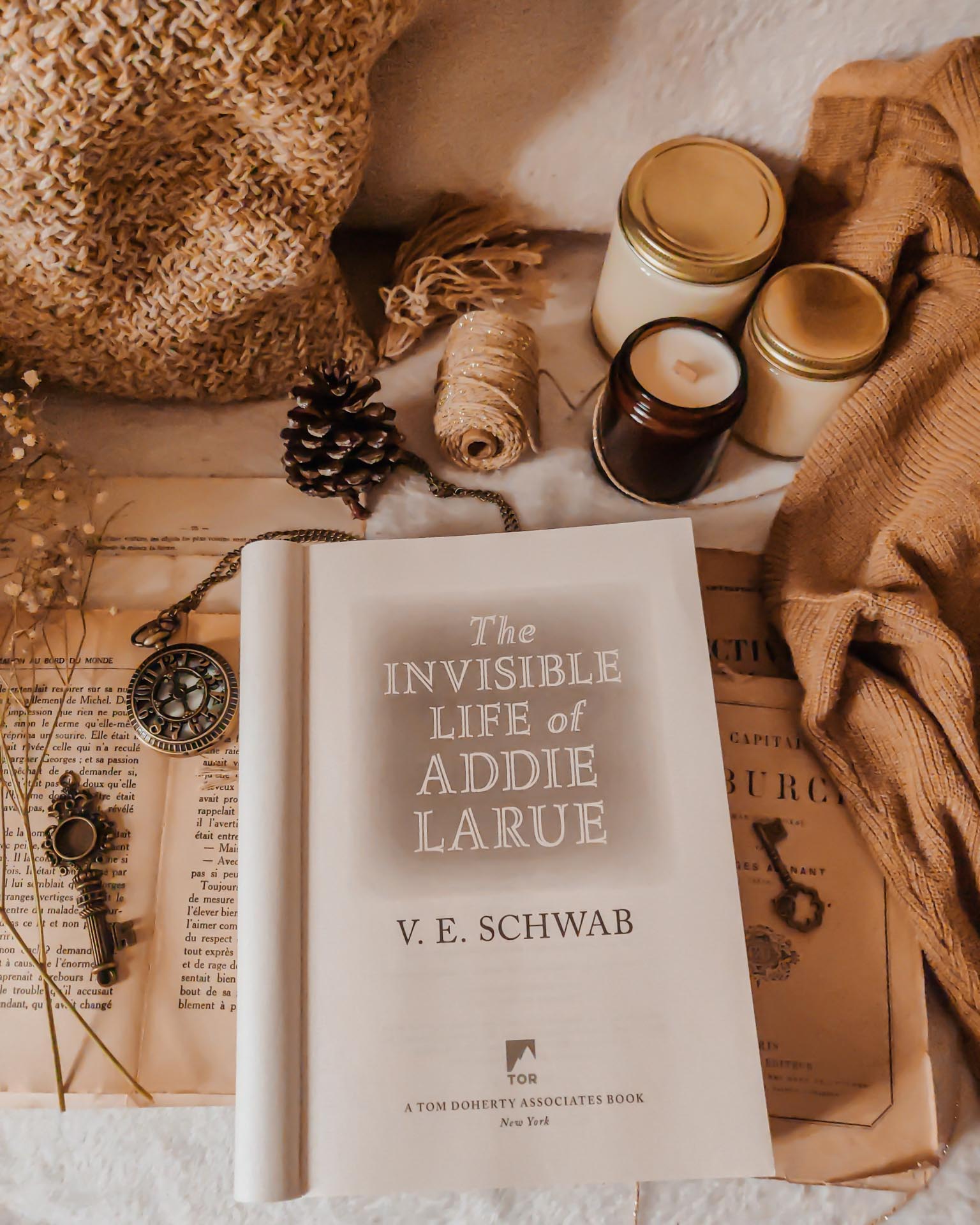 A Life No One Will Remember. A Story You Will Never Forget.

France, 1714: in a moment of desperation, a young woman makes a Faustian bargain to live forever and is cursed to be forgotten by everyone she meets.

Thus begins the extraordinary life of Addie LaRue, and a dazzling adventure that will play out across centuries and continents, across history and art, as a young woman learns how far she will go to leave her mark on the world.

But everything changes when, after nearly 300 years, Addie stumbles across a young man in a hidden bookstore and he remembers her name.
My thoughts

This book was one of my most anticipated releases of 2020. V.E. Schwab is well known and has nothing to prove, but as far as I'm concerned, I haven't read a lot of her books yet. I had only read her Cassidy Blake middle grade series before starting The Invisible Life of Addie Larue, so I didn't really know what to expect from this author in the adult fantasy/fiction section.

Well, from page one, I was amazed. And I mean literally because page one was breathtaking. The writing was absolutely gorgeous. I was amazed of this poetic but also smooth and lyrical writing. I wasn't expecting this at all, and wow, I could feel from the beginning that this book would be special and unique.


"What is a person, if not the marks they leave behind?"

The pace of this book was slow, very slow, and sort of reminded me of The Bear and the Nightingale by Katherine Arden. The story was separated in two different timelines, one from the past and one from the present. The first timeline, set in the past in Europe and mostly France, was about Addie's childhood from her early age to the bargain with the Devil and then her three hundred years of life. The second was about her present set in New York, 2014. I adored both timelines, but I must admit that I preferred the past one which was filled with discovery, art and important historical points. I love history, and mainly French history as I am French of course, so this book was absolutely perfect for me.

My favorite moments were her time in Paris, a city I have loved my entire life, and the city where I currently live. I knew V.E. Schwab knew well this city, or did well her research anyway, because I remember seeing the scenes of her book, Tunnel of Bones, in my mind with the true streets and monuments of Paris. And in this book, it was the same feeling. I just loved how she described Paris, and it felt very true and emotional to me.