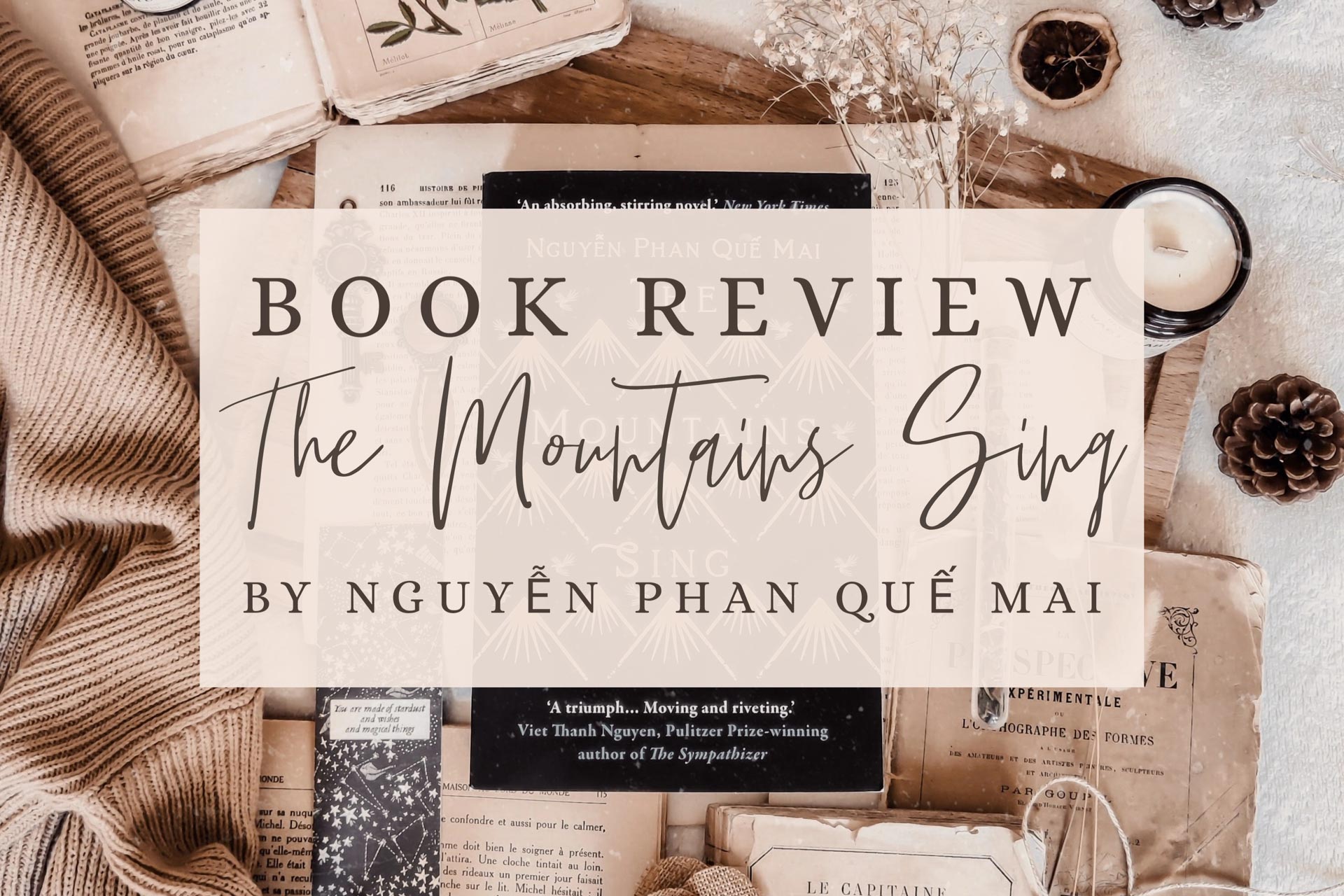 Author
: Nguyễn Phan Quế Mai
Publisher
: Oneworld Publications
Genre
: Historical Fiction
Release date
: August 20th, 2020
Pages
: 342
Goodreads page
:
here
TW
: death, violence, war, famine, disease
My rating
: 5/5 ⭐
---
Synopsis
"An epic account of Viet Nam's painful 20th century history, both vast in scope and intimate in its telling . . . Moving and riveting." —VIET THANH NGUYEN, author of The Sympathizer, winner of the Pulitzer Prize

With the epic sweep of Min Jin Lee's Pachinko or Yaa Gyasi's Homegoing and the lyrical beauty of Vaddey Ratner's In the Shadow of the Banyan, The Mountains Sing tells an enveloping, multigenerational tale of the Tran family, set against the backdrop of the Viet Nam War. Tran Dieu Lan, who was born in 1920, was forced to flee her family farm with her six children during the Land Reform as the Communist government rose in the North. Years later in Hà Noi, her young granddaughter, Hương, comes of age as her parents and uncles head off down the Ho Chí Minh Trail to fight in a conflict that will tear not just her beloved country but her family apart.

Vivid, gripping, and steeped in the language and traditions of Viet Nam, The Mountains Sing brings to life the human costs of this conflict from the point of view of the Vietnamese people themselves, while showing us the true power of kindness and hope. This is celebrated Vietnamese poet Nguyen Phan Que Mai's first novel in English.
---
My thoughts
"You and I have seen enough death and violence to know that there's only one way we can talk about wars: honestly. Only through honesty can we learn about the truth."
I cried many times while reading this book. This was such a beautiful yet heartbreaking story. It was beautifully written, through the POVs of Diêu Lan and her granddaughter Hùòng. It was devastating, sad, hopeless sometimes, and yet, Diêu Lan never gave up and did everything she could to survive. The Trân family went through SO MUCH, they suffered so much, it was so hard to read, and yet I couldn't stop reading. I had to know what would happen to them, I had to know if they would be safe, if they would survive the harsh life of Vietnam during the 20th century.

This book was hard to read. But I'm happy I read it, because it was beautiful, full of hope, morals and forgiveness. The writing was amazing, the plot was fascinating, and I loved the fact that this book was all about family and wars, and that it didn't shy away from the hard truths. Some scenes were so painful. I cried many times. I felt connected to this family, I grew to love these characters and I cried with them.

South Asia suffered so much for decades. I am not Vietnamese but Cambodian, and yet I could relate to so many things that my family went through, I could also relate to the food because Vietnam and Cambodia have many dishes in common.

This reading moment of culture and history was a gift, it was everything I expected, and even more. I also learned a lot about the Vietnam history with this book and I'm grateful.

As Diêu Lan said:
"History will write itself in people's memories, and as long as those memories live on, we can have faith that we can do better."
I think it is important to read historical fiction novels such as The Mountains Sing, because the story was inspired by the author's family's own experiences during these times.

Overall, I loved this book. I will not forget it anytime soon and I would highly recommend it to everyone curious about Vietnam's history and its culture.