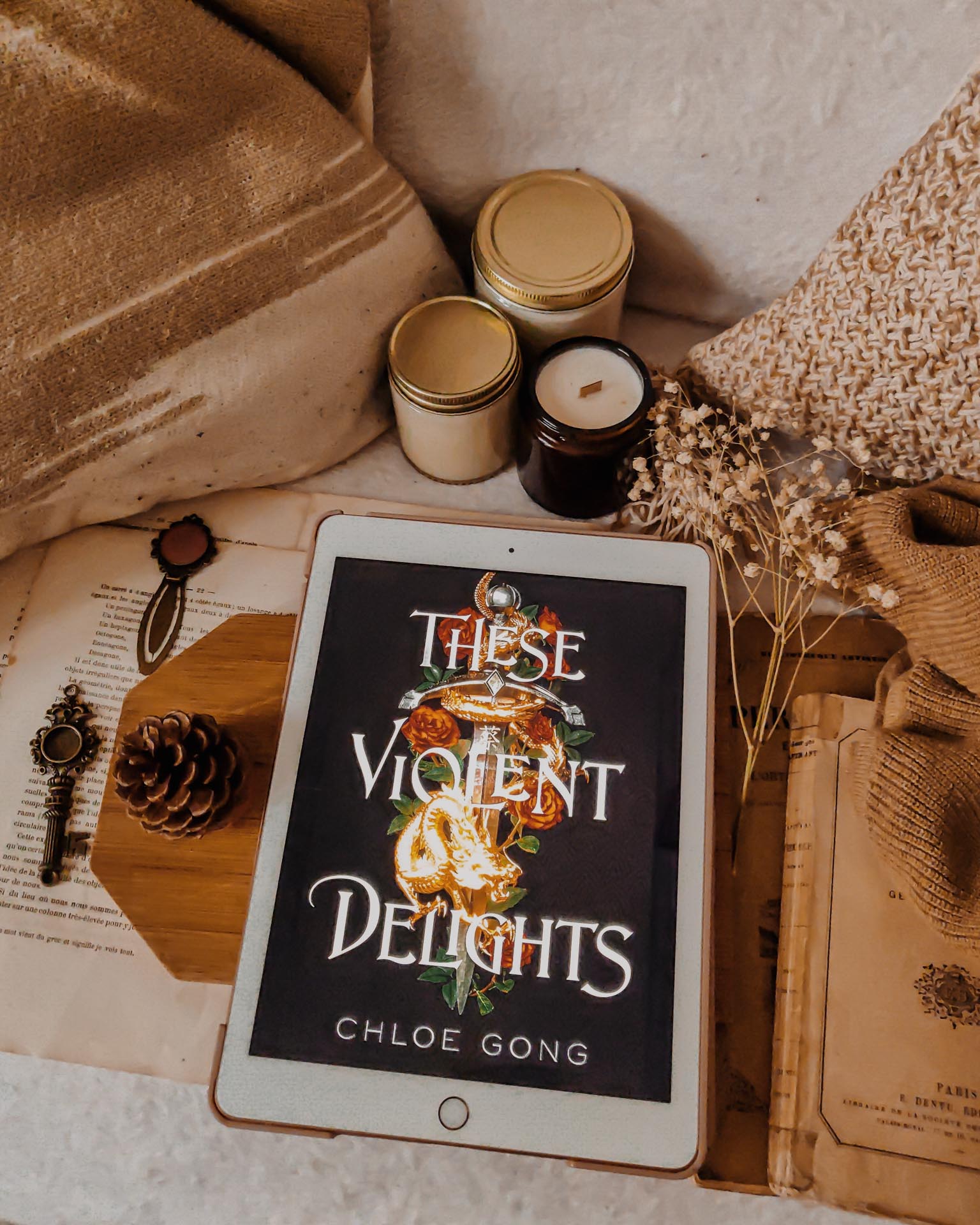 The year is 1926, and Shanghai hums to the tune of debauchery.

A blood feud between two gangs runs the streets red, leaving the city helpless in the grip of chaos. At the heart of it all is eighteen-year-old Juliette Cai, a former flapper who has returned to assume her role as the proud heir of the Scarlet Gang—a network of criminals far above the law. Their only rivals in power are the White Flowers, who have fought the Scarlets for generations. And behind every move is their heir, Roma Montagov, Juliette's first love…and first betrayal.

But when gangsters on both sides show signs of instability culminating in clawing their own throats out, the people start to whisper. Of a contagion, a madness. Of a monster in the shadows. As the deaths stack up, Juliette and Roma must set their guns—and grudges—aside and work together, for if they can't stop this mayhem, then there will be no city left for either to rule.

Perfect for fans of The Last Magician and Descendant of the Crane, this heart-stopping debut is an imaginative Romeo and Juliet retelling set in 1920s Shanghai, with rival gangs and a monster in the depths of the Huangpu River.
My thoughts

When a few reviews started to come out about this book a few months ago, it immediately picked my interest. A Romeo & Juliet retelling set in 1920s Shanghai? Hell yes, it sounded absolutely brilliant. A dark and gory story between two rival gangs? Yes please! The premise of this book was amazing. However, it took me a lot of pages to really appreciate my reading, but really, it was so worth it to keep going.

First of all, let's talk about what I didn't like about this book: The writing at the beginning of the book was dense. So dense, and full of info dumping that I couldn't read more than 20 pages at a time. I wasn't invested at all in the story nor the characters. It was such a pain to read that honestly, I considered DNF-ing this book twice. I did put this book on hold for a few weeks, and it took me 3 weeks to get through the first 150 pages. It surprised me because I'm pretty used to dense world-building in epic fantasy books in general, and I often love world-building. But in this case, I didn't like the full info-dumping and maybe I was also too tired to care. So yeah, the beginning was hard to get through.



But, and that "but" is important because, after getting through the first 150 pages, the story started to pick up and I finally started to get invested and intrigued about this book. I started to care about the characters and without even knowing it, I was in love with the story and Juliette Cai. Honestly, I don't know what really happened here, but suddenly, this book wasn't so bad at all and I almost couldn't put it down.