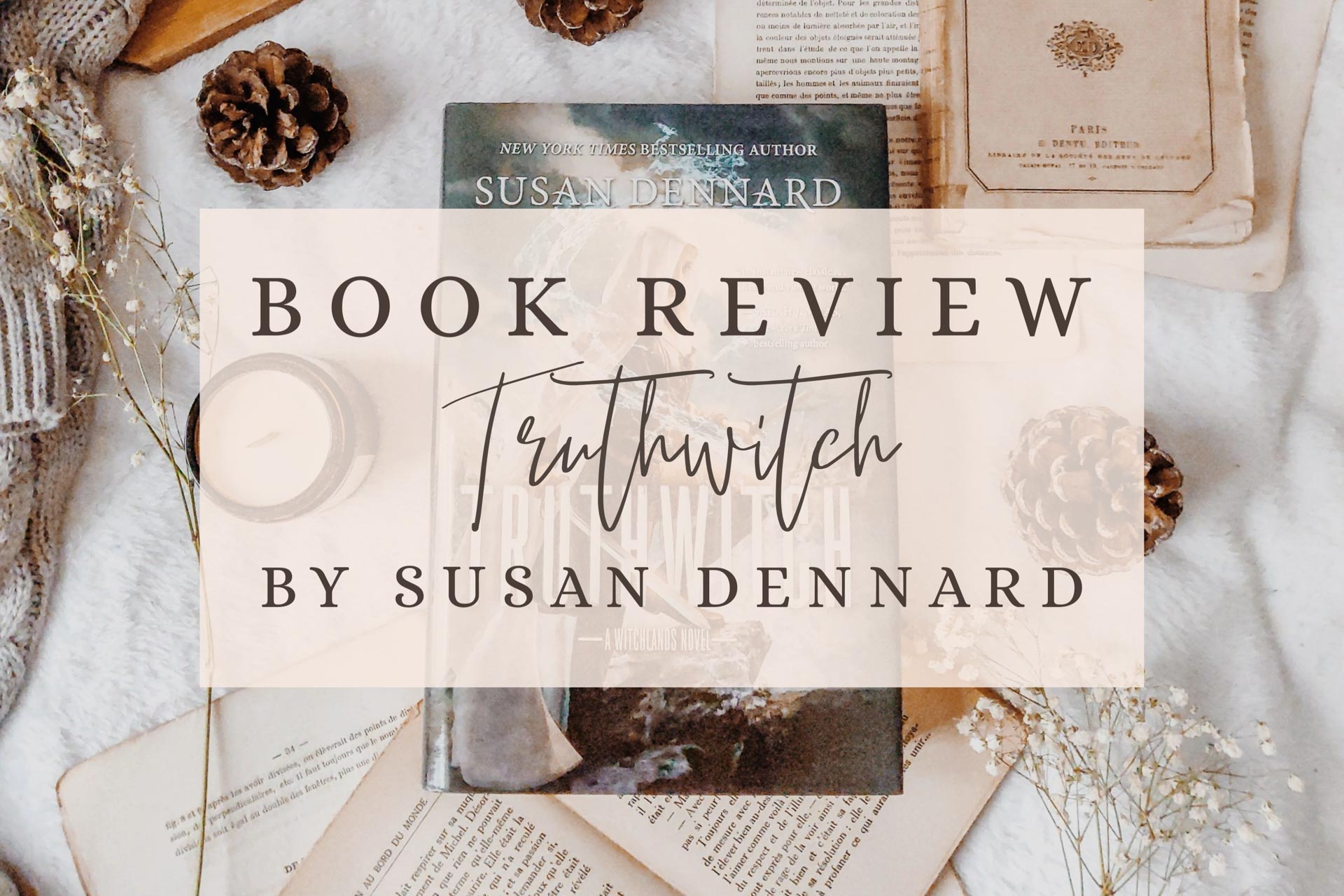 Author
: Susan Dennard
Publisher
: Tor Teen
Genre
: YA Fantasy
Release date
: January 5th, 2016
Pages
: 415
Goodreads page
:
here
My rating
: 4/5 ⭐
---
Synopsis
On a continent ruled by three empires, some are born with a "witchery," a magical skill that sets them apart from others.
In the Witchlands, there are almost as many types of magic as there are ways to get in trouble—as two desperate young women know all too well.
Safiya is a Truthwitch, able to discern truth from lie. It's a powerful magic that many would kill to have on their side, especially amongst the nobility to which Safi was born. So Safi must keep her gift hidden, lest she be used as a pawn in the struggle between empires.
Iseult, a Threadwitch, can see the invisible ties that bind and entangle the lives around her—but she cannot see the bonds that touch her own heart. Her unlikely friendship with Safi has taken her from life as an outcast into one of reckless adventure, where she is a cool, wary balance to Safi's hotheaded impulsiveness.
Safi and Iseult just want to be free to live their own lives, but war is coming to the Witchlands. With the help of the cunning Prince Merik (a Windwitch and ship's captain) and the hindrance of a Bloodwitch bent on revenge, the friends must fight emperors, princes, and mercenaries alike, who will stop at nothing to get their hands on a Truthwitch.
---
My thoughts

I was hooked on the characters from page one. Safi and Iseult's relationship is so unique, I think I've never seen that kind of deep sisterish friendship in a book before, and honestly I'm all for it. The author Susan Dennard has a rare talent to write characters when you feel instantly connected to them. The characters were really the best thing of this book, I was really invested in the romance too, and now I ship them all.

That being said, I was a bit disappointed about the worldbuilding. The magic system was really interesting, but I was sometimes frustrated by the lack of information about it. I wanted to know more about the magic and the world, with the different kingdoms and the Great War that happened a while ago, and all we got were some info dumping here and there that were just confusing really. I think that's why it took me a few chapters to really be invested in the story, but once I did, I was obsessed. Iseult's backstory was SO interesting and I can't wait to hear more about everything in the next books.


"It wasn't freedom she wanted. It was belief in something
—a prize big enough to run for and to fight for and to keep on reaching toward no matter what."
The story was also interesting but a bit slow paced toward the middle of the book (or maybe I was too tired to care), and I found myself not as invested as I was at the beginning of the book. But the end clearly made up for it, Safi's evolution was incredible and I can't wait to read book 2 now !


"It was the circle of perfect motion.
Of the light-bringer and dark-giver, the world-starter and shadow-ender.
Of initiation and completion. It was the symbol of the Cahr Awen.
Cahr Awen."
Overall, I really understand the hype around this series now. Despite some imperfections, I really liked this book (I would die for Safi and Iseult!) and I can't wait to continue this series !